Moving to a new house? Excited and happy? But little stressed about all the moving things to be done? Don't worry we are here to help complete moving house checklist. There are a lot of things which are to cbe carried while moving to a new house. For a hassle-free shift, one should make a complete checklist. The Moving House Checklist involves all the activities that make your moving experience smooth.
Also, you might have a busy schedule, doing organized moving will save your time and energy as well. So here are all tasks we have gathered up in the checklist which will help you in the best way.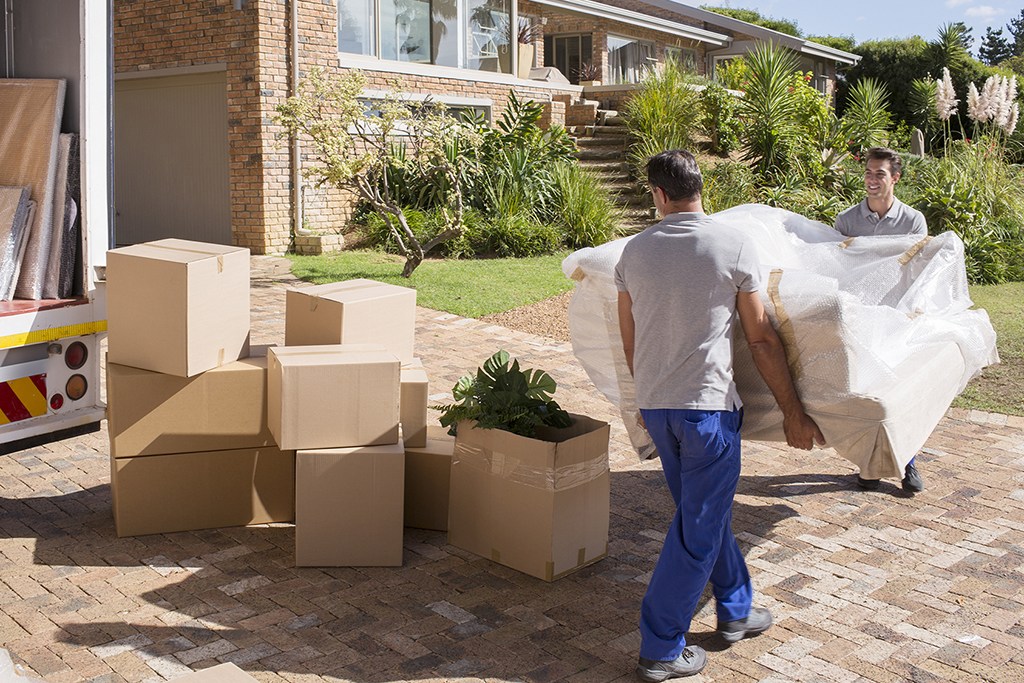 What All You Need To Do While Moving House: Complete Checklist
Before Two Months
You need to start managing the thing before two months of moving. There are various things that should be on your Moving House Checklist before 6 weeks.
If you are in living in a rented apartment, then you need to inform your landlord and give the proper notice. Keep the last notice date in mind so that you end up leaving home by then without breaking the contract.
Research about the new place is another important task. You should always check whether you have all kinds of facilities around the new place you are moving to, such as restaurants, malls, supermarkets, gyms and so on.
Make sure to notify the internet and landline service providers about changing the address.
Also, you need to start collecting the empty packing boxes from your friends and family.
Before A Month
A month is left. You need to start packing all the stuff and keep everything clear from your end.
Research moving companies and finalize one. Make sure you choose a trusted company and prepare the contract by including all the things which are necessary.
Check on transportation should be an important task on your moving house checklist. Confirm if you can park the van in the new place and note down the safe and quick route.
Get the insurance and rental/ owner agreement work done on your new house.
Clean the garden and outside area of your current home so that the owner doesn't have an issue in the end.
Make a list of all your things in your home and start clicking pictures of your inventory. So, that you can later check if anything is damaged while the moving process.
Before 12 Days
A proper packing stats from this week. Make sure you pack all the things which are not necessary for starting two weeks like all the spare things and other seasonal items. Label the packing boxes according to the room they belong to.
Buy the items which are movable from this point onwards. Also, cook the food which is remaining in your kitchen in the first place.
Get your car services so that it runs properly on the moving days.
Apply for leave at your workplace and get it approved on time. Make sure this should be on priority in your Moving House Checklist.
Before 7 days
Send all the details to your moving company along with the exact location of your new place. Make sure to confirm the date of moving once again.
Pack all the thighs which are essentials. Also, pack your toiletries, blankets, and clothes in a separate bag and mark it as you don't have to search for things on the first night when you move.
Get in touch with the local locksmith in your new area so that you can get the locks changed at your new place.
Besides, start moving or dissembling your furniture, later it could be easily loaded on a moving day.
Also, in your Moving House Checklist, include repairing nail holes, scratches, and any kind of marks in your current house.
Take down all the pictures, empty the shelve, remove all the things which are fitted on walls.
Have a meeting with the landlord and call him for an inspection in the house you are leaving.
Moreover, make sure to transfer your TV connection to your new address.
Before 2 Days
List out all the names of service providers like local plumbers, electricians which you would need when you move to your new house.
Do the laundry so that you don't have to carry dirty clothes.
Take out all the keys from your key rack and keep the spare keys safely in your bag.
Confirm that you are getting a key to your new house in the next two days.
Empty the refrigerator and throw all the waste items.
Moreover, it is very essential that your Moving House Checklist involves disconnecting all your appliances. Make sure to take pictures of the backside of the electronics so that you can connect them back in your place.
The Moving Day
Finally, the day comes when you are moving. There are a lot of things which you should do on this day. So make yourself prepared.
Give the proper instructions to the moving company service providers and ask them to load the boxes according to their label in the van.
Check the home one last time. Make sure you are going through all the shelves and cupboards.
You need to clean the house properly and take pictures of all the rooms as it proves that the condition of the home is good enough.
Note down your meter readings and off all the switches.
Take all your bags, keys, phone, and other leftover items.
In the end, make sure to handle the keys to the property owner and you are ready to move.
The List Of Essentials To Check On Moving Day
Cash
All documents
Credit cards
Phone and charger
Toilet papers
Jewellery
Toolbox
Flashlight
Laptop and its charger
Water and snacks
Paper towels and other important things.
Call Us For The Best Moving Experience In Adelaide
Finding the right and best moving company is one of the important things on your Moving House Checklist. So, call Best Movers Adelaide today. We are a licensed and experienced team of movers. We have proper vans and a local skilled team who will help you move to your new place without any stress. So, to book our excellent moving and packing service, call us on 0450 606 563 today.