Office Removalists In Adelaide
Hire Our Office Removalists In Adelaide
Best Movers Adelaide is a leading office removal company in Adelaide. We understand that moving office is a delicate task. Hence, we combine our expertise and experience to deliver you noteworthy results. We are a leading Office Removalists Adelaide company with a highly talented staff. Our hard work and quality services have won as many awards and recognition. The best part is all our services are available at an affordable price.
While relocating, your goods are bound to get damaged. But, when you hire office relomovals services professionals for packing and relocating them to their destination, the chances of damages become non-existent. Therefore, if you are relocating within Adelaide, hire office Removalists Adelaide of Best Movers.
Our team is efficient in handling any type of material. Whether it is a heavy item or a delicate one, we have the best packing materials for moving them efficiently. Now that you know about our policies, you can choose the best service according to you in Adelaide.
Happy and Satisfied Customers

Reviews
Would highly recommend Best Movers! SP was incredibly supportive of my needs for urgency and was prompt with his service and capacity to meet my needs in a short time frame! Customer service is outstanding and the removal was done in such a fast turnaround time with impeccable workmanship! If you need help moving Best Movers Adelaide is the business to use 100%. Wouldn't go anywhere else!
The removalists, Sam and Rana, we're great, very friendly, great communication and very efficient, especailly since there were stairs involved. Really happy in the way the handled my possessions. Would definitely use them again.
Sherri Hodgkiss
2023-11-30
Hi. Great company. My removalist let me down and Best Movers came to the rescue last minute. Sam and Manu were lovelly and managed to fit all my things in their truck. Impressive. Would highly recommend 🙂
Jon Cusack (Future)
2023-11-29
Very friendly guys. Very efficient. Thanks SP for sending these guys
Fantastic experience with Sam and Sehaj. Very helpful and got the job done efficiently. No complaints, very happy!!
Friendly service
Best movers I've ever used!! I'm so grateful for their impeccable service they have provided my family. Highly recommend this incredible team. Thank you Vikas, and the lovely gentleman who was in the team. You made our whole experience truly unbelievable. We can't thank you enough. Will use you for our next move.
We had a great experience with SP, and movers Sam and Manu. Helping us move from Melbourne to Adelaide. Fast, friendly, efficient and reliable. Will definitely recommend to friends if needed. Thank you.
Quality Packaging and Efficient Transit Available With Best Movers
We are experts in methodical planning which is the most essential requisite for successful office removals. Best Movers has a team of skilled and experienced professionals who use quality packing materials and efficient transit options to ensure that your business is relocated in a fast yet perfect pattern. We are the most trusted interstate office removalists in Adelaide and in Melbourne.
Irrespective of the size of your organization and the expanse of your business, our team diligently moves your office equipment with excellent service at affordable prices. We manage everything- right from day one till you settle down so that you are able to resume normal business activities.
Forethought and Planning
We do thorough planning to ensure you a hassle-free and smooth move. Before starting the relocation process; we survey and analyze your old and new locations. This helps us to decide the level of workforce and technical involvement that will be required to accomplish your shifting procedure.
This is the first step of our planned and systematic method of office removals and is done in professional etiquette keeping you around so that we can adjust to all your needs and requirements in the conveyance of our services. This is one of the reasons that we are one of the Top office removalists in Adelaide.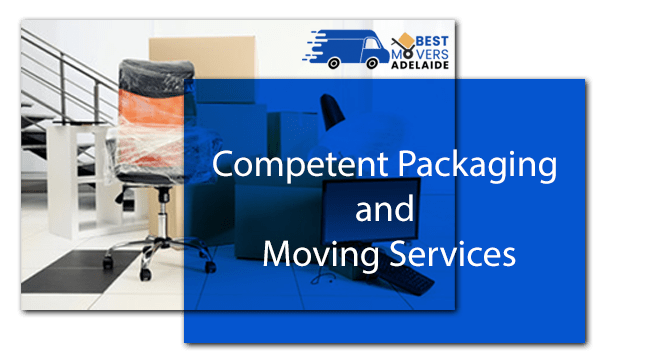 Competent Packaging and Moving Services 
We offer safe, protected, and precise packaging services. Our team knows that official equipment varies from household equipment and is required to be handled differently at all stages. Be it your furniture, wall fixtures, accessories, or electrical and electronic devices, We know how to pack them.
Our team of specialists is expert in protecting your goods with the appropriate mode of packing in which your goods are supported by an adequate amount of fillers and cushions. This protects your goods to suffer any sort of damage or distortion during the transition. Our care for your goods has earned us the fame to be the most reliable office removalist in Adelaide.
Communicate to us your requirements and let our experts take charge. Contact us on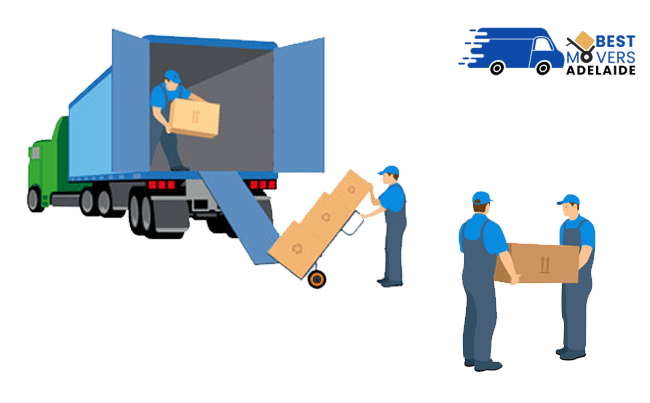 Safe and Perfect IT Relocation
Amongst all stress of relocation, IT migration can be a matter of great concern for you. We release you from such stress, as our team constitutes of technicians with knowledge and skill in IT systems, hardware, and networking. We employ high-tech handling equipment and use decommissioning and reassembling maneuvers so that everything is up and running as soon as the next business day starts. We assure you that none of your business processes will be interrupted.
Best Mover's technicians pay special attention to your IT belongings. We understand how delicate and important office belongings can be. Hence, we handle hardware carefully and correctly to provide you with a stress-free and safe IT relocation experience.
---
Genuine Archive and Comic Storage Available
Although we dwell in a digital world, yet we know that businesses never stop accumulating loads of files and records in compliance with data storage regulations. Numerous filing cabinets and closets for documents archival often occupy a major portion of the office space with the least access.
We provide a safe and secure archive and document storage facility. Our decades of experience in this segment allow us to provide you with solutions to all types of document storage, which can release you from the liability of sparing your valuable office space for this purpose.
Any paperwork that you do not need on a daily basis, invoices, receipts, accounts, or general documentation that you cannot throw away, we can take off your hands.
The benefits of our secure archive storage services are:-
👉 It prevents you from wasting your valuable office space by storing boxes of archive documents.
👉 It allows you to use that space far more efficiently and putting archive documents into storage is a more cost-effective solution.
👉 We securely lock all confidential information with limited or no access.
Secure Business Storage
Although many local movers and packers of Adelaide provide storage solutions in the region, yet, we stand out from the crowd due to our safe, quick, easy-access business storage space. At the time of your relocation, you might deal with excess goods that may not accommodate your new space. Our business storage facility with 24/7 and round-the-year security and CCTV surveillance is going to prove itself to be a real asset for you in the process.
Our satisfied clients and customers from all types and ranges of business backgrounds encompass and rely upon our commitment to quality, state-of-the-art, climate-controlled, and secure rooms with a variety of flexible, long and short-term options. This dependence on our customers makes us the most trustworthy office removalists in Adelaide.
Full Insurance Coverage
We understand the importance of each and every article which is closely related to your office or business. Although our professional team takes utmost care throughout the process of relocation of your office or business, yet, we can never have full control to restrict mishaps and accidents. To release you from this stress, we give you full insurance coverage for your goods during the process of their removal.
We generate an inventoried list of your goods and you are handed over a copy of that list mentioning the details and conditions of your goods at the time of packaging them. Our insurance coverage is claimable throughout Adelaide. This feature makes us different from all the local office removals in Adelaide.
Best Services at Affordable Prices
Best Movers Adelaide understands all the needs and necessities, which are compulsory for your move. We leave the decision of investment to our customers through our 'free quote' option. We never treat our customers unprofessionally by insisting to avail services, which are not required in order to gain monetary benefits. Our approach and commitment towards delivering quality services at affordable prices have given us the fame of the most budget office removalists in Adelaide.
Why Select Best Movers Adelaide?
👉When it comes to office removals, we know that the success of the execution rests on the fastidiousness of the planning, which is why we pride ourselves on planning everything carefully including all small details to ensure a smooth move.
👉We prevent unnecessary downtime so that your business does not have to suffer losses. All our satisfied customers applaud our considered and swift approach to moving.
👉We use briefings and uncomplicated documents to help everyone get primed for moving day and we can do the heavy work over the weekend or at night so that you do not lose out. Health and Safety requirements are adhered to at every turn.
👉Irrespective of the type of results you want, we can assure you a great move. Whether you want your new office to be a replica of your former one or a completely different concept, we will make it happen.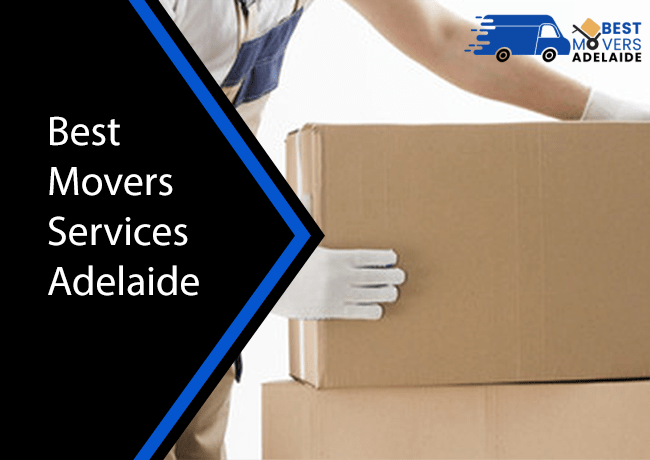 Smooth and Efficient Office Removals In Adelaide
Are you relocating or moving your office to Adelaide? As one of the best Office Removalists Adelaide team offers your smooth relocation. Regardless we have years of office removal experience. Our experts provide office removal services to both small and medium-sized offices. Though, you are moving from one floor to another. We promise to make your office moving flexible.
Our Budget Removalists Adelaide professionals' knowledge of the importance of time. Thereby, we plan an easy-moving strategy, essential for your clients. Even our experts provide you with all the packing things required on a moving day. Our office removals Adelaide team aims to fulfill your requirements.
Best Movers have friendly professionals for moving office belongings. Moreover, we provide a pre-inspection to make your moving process trouble-free. Our business removals Adelaide experts deal in every corporate house in Adelaide.
However, we are committed to satisfying our clients in the proper way. You can ask any query related to our office removal service. Thus, we will be answering all your queries and problems. we have advanced vehicles for office relocations. All our vehicles are fully equipped for office moving. Thus, for the friendly office moving experts, contact us. You can also give us a call at 0450 606 563.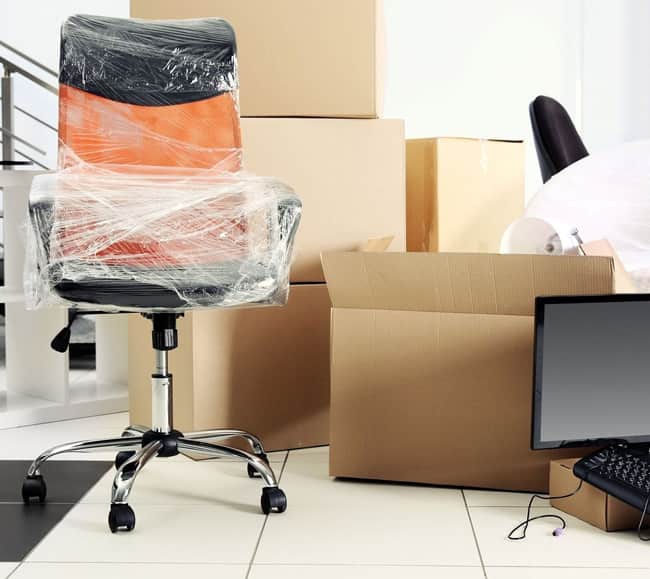 Taking Care Of Your Office Removals In Adelaide Is S Simple Process With Us
A lot of energy and work is required while relocating an office. Moreover, moving an office is one where the problem begins. Employees will roam around for their work. Hence, you will not be sure if the office things have been properly packed. So, to get relief from the above tension, hire office moving experts. Our Office Removalist Adelaide team will provide a simple process for moving.
We will move office things by following a simple moving process. Moreover, it includes good packing and transportation. Our office relocations Adelaide team can move factories and small offices too. Hence, our relocation services in Adelaide suit your requirements.
Our affordable office movers Adelaide experts know how moving offices are problematic. However, there are many problems which come in the middle of office moving. We provide you with efficient work while relocating your entire office. Our office movers and packers Adelaide experts provide affordable home and office removals Adelaide services.
Hence, we are trained to provide you with a stress-free office moving service. Whatever your moving needs are, we do our best to fulfill them. Even our business removalists Adelaide process is safe for your office materials. As no damage is done while transporting the office belongings. Thus, for the simple moving process, contact us. Our office movers Adelaide specialist will love working with you.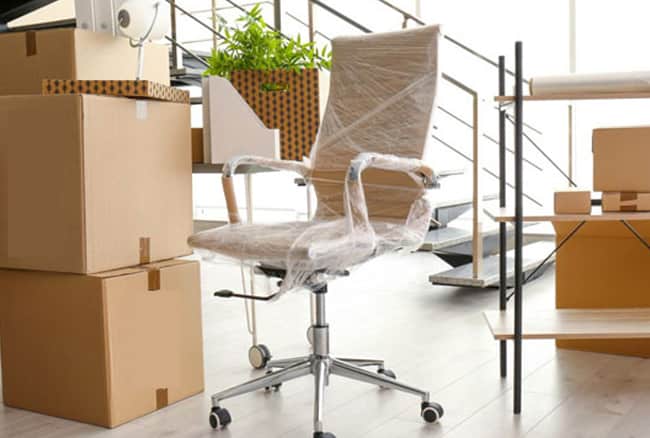 A delivery system that uses better boxes for quick and fast delivery
Moving the office things needs a good packing crate. Our office relocation services Adelaide team use good quality boxes. For electronic devices, we use boxes for moving Adelaide. Additionally, use cushion material while packing office things.
Hence, we ensure you provide no harm while relocating office things. Whether it is a small or long distance, we provide customized packing in Adelaide. Even we provide special document storage Adelaide services. Hence, protect important documents during rainy days.
Our office furniture removals Adelaide team is well known in the moving industry. We make sure to provide quick and safe service with better boxes.
Thus, for the best movers Adelaide team, remember us. We provide cheap furniture removalists in Adelaide service too. So for affordable home and office removals, contact us.
Words Of Our Clients – Best Movers Adelaide
Moving Interstate Or Between Adelaide Suburbs, We've Got You Covered
We are famous in nearby areas of Adelaide. We can even face the hard office relocation Adelaide challenge. Hence It is good for you to have a trained removalists team. We offer service to every area and premise of Adelaide.
Call us at
0450 606 563
Office Removalists Adelaide
Location: 18 Rushworth St, Blair Athol SA 5084, Australia