Arrange Your Interstate Piano Move With Best Movers Adelaide
If you need a piano moved interstate from Adelaide, call Best Movers for interstate Removalists in Adelaide. We've been in the piano-moving business for over 25 years, and we can handle everything from baby grand pianos to concert grands.
Our Interstate Piano Movers have received extensive training and will carefully transport your pianos. Your piano and your house will be safe from harm with this precaution. Our customers include the general public, educational institutions, concert promoters, and piano retailers. If you need a piano moved from Adelaide, no one can serve you better than us.
We recognise the worth of a piano and the significance of memories associated with it. While the vast majority of transfers are uncomplicated, occasionally, we have to maneuver pianos through tiny stairwells, basements, etc., and here is where our knowledge shines.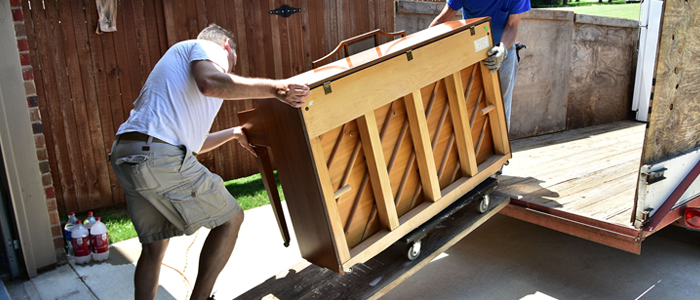 Best Movers Adelaide – Best Piano Removalists In Adelaide
Among other moving companies, we Best Movers Adelaide are the best service provider available all over Adelaide. Our Piano Movers travel all over Australia, from the southern coast to the northern tip of Queensland and Western Australia. When a family asks for our Interstate Piano Movers, we do everything we can to accommodate their needs.
Adelaide's Trusted Piano Movers At Reasonable Prices
The cost to relocate a piano depends heavily on the piano's make and model and the nature of the environment we are leaving and entering. The instrument will likely need to be removed if the new location is better suited and has some added problems and layered design, including staircases and elevators. To ensure a damage-free relocation, Best Movers Adelaide put in extra time and effort when transporting heavy, bulky items. We have the right equipment and a team of skilled Interstate Piano Movers to dismantle and relocate your piano.
Moving And Packing Pianos Across State Lines In Adelaide
The packaging used in Best Movers Adelaide is the single most important factor in ensuring the piano arrives in one piece. A piano's unique design, nonstandard shape, and massive size necessitate special packing methods. Our piano packing crew has years of experience and can safely transport your piano across state lines. They take great care to wrap a piano so it will not sustain any damage during transport.
Wrapping blankets, skids, shrink wrap, and buckle straps are some of the high-quality packing materials used by our piano movers to transport your instrument safely. Heavy-duty tapes can leave adhesive residue or tug at the piano's polished finish, so we avoid using them. When it comes to moving and preserving the integrity of your piano, our movers will leave no stone unturned.
When transporting large, heavy objects, we rely on furniture trolleys. For protection, we use buckle straps to press or pull the piano. This helps in reducing instability. Our piano movers will use hydraulic lifts to safely lower the piano from the moving location to the truck. Our unique moving vehicle has an advanced air-ride suspension system for added safety.
The Benefits of Working with Our Top-Rated Movers in Adelaide
Adelaide-based, family-operated, interstate, and intrastate relocation specialists.
All of our movers in Adelaide have been thoroughly vetted and are among the best in the business.
Professional Interstate Piano Movers have the kind of work ethic, efficiency, and stamina you'd want in your own home; they work full-time.
The Best Movers Adelaide are experts at moving antiques, pianos, pool tables, other fragile items, and office and home equipment.
Prices that are reasonable and straightforward to interpret
Lifting and loading with extreme caution
We offer a comprehensive antique moving service for businesses.
There are different-sized vans for moving one item or a whole house.
Our Adelaide Piano Storage Facility is Located Conveniently For Interstate Moves
Pianos can be safely stored in the several options provided by Best Movers not only this we also provide Interstate Removalists service From Adelaide to Melbourne and Melbourne To Adelaide. We employ several sensing systems, 24×7 remote monitoring of your goods, and massive steel containers to ensure the safety of the storage facility. Our Interstate Piano Movers typically keep valuable antiques in a climate-controlled warehouse to prevent the shine from wearing off and the body from becoming rough due to exposure to the elements. To preserve the integrity of the stored item, the temperature degrees are adjusted accordingly. Lifting machines are utilised to avoid physical handling and minimise the overall locating operation. We provide first-rate piano transportation and secure short-and long-term Piano Storage in our state-of-the-art facilities.
Frequently Asked Questions
How should a piano be packed away?
We protect the piano with thick blankets and never stack anything on top of it while it's in storage. Also, ensure it's as level as possible without excessive stress on any one leg or corner.
Is transporting a piano dangerous?
The least damage you should expect while moving a piano is that it will be knocked out of tune, which takes little movement. Inept movers frequently wreck the piano's inner workings, resulting in expensive repairs.
How can people get pianos delivered?
Before transporting, our movers will dismantle the grand piano, including the lid and pedal lyre. The leg is removed from the straight side, and the piano is carefully lowered to the floor. After that, they place the piano onto a huge furniture dolly.