Removalists Western Suburbs Adelaide
Best Movers Adelaide
is an experienced removalists company, we have been in the removalist business for over a decade. In our house, offices and supermarkets, what does it take to move stuff? Sure it isn't just manpower. If you're concerned about how to assemble and transfer all the stuff to your house, then you shouldn't worry anymore because Best Movers Adelaide is here. At Removalists Western Suburbs Adelaide, we give our clients the special services for house, workplace and garage items relocation. Best Movers understand how difficult it is to timely and safely organize, sort and transfer the belongings. Our organization also employed professional removalists to ensure safe and prompt transfer of the facility. We own all the machinery and supplies needed to properly move items.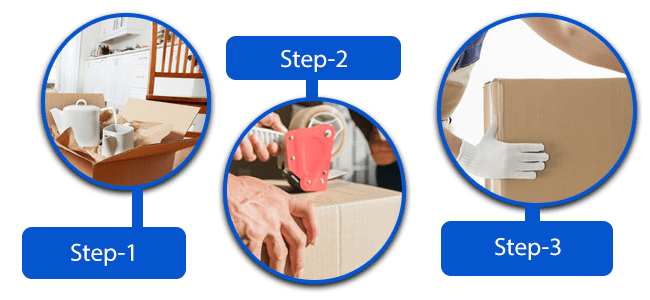 What Items are Included in Our Removalist Services?
Removalists Western Suburbs Adelaide is a business that is over ten years old, we have expertise in lifting and relocating all the stuff exists in home, office or garage in Adelaide. We own hydraulic lifting equipment, dollies, sliders, folding hand trucks and all the necessary tools for a smooth relocation operation. Here are some of the stuff from the house, school, workshop and storage units that we remove and relocate.
At Best Movers Adelaide we are ready to take any challenges, our expert home removalists know how to disassemble and reassemble all the home and office items for a safe relocation. We remove nearly all kinds of items that usually exist in the home, office and garage. Our facilities can be booked for removal of home items, removal of workplace objects or removal of storage or garage items.
Our Relocation Process
For each job we have allocated a squad, the team is split into two small groups composed of 2 to 3 individuals and one large group whose purpose is only to move, load and unload. Another team is tasked to prepare and supervise, the other team only loads it and turns it over to the final team who securely push it and do the job of loading and unloading.
We dispatch an inspection team after you book our service to create an action plan for the job. Once they have been finished, we scheduled the date to start the work. On the prescribed day, we send the task force to the location, here is the rest of the removalist service process:
Let's Divide The Team into Three Teams to Understand The Process Clearly.
A team for planning and supervision.
B team for packing and labelling.
C team for lifting, moving, loading and unloading.
We begin the job by shifting the tiny and less heavy stuff.
Team B uses corrugated boxes, bubble wrap, attach snap, and duct tape to start packing. If required, we will also use ropes.
When the object is fully packed, team c uses the hydraulic lift, dollies and reversible hand truck to pick it up.
Why Choose Us?
Best Movers Adelaide is a reputed company we provide genuine home and office removalist services. If you're looking for a reliable company to relocate your stuff, you can trust us. We assure you that we'll do our best to ensure the smooth relocation process. Our experts are skilled and do this type of work every day, therefore there's almost zero probability of any error or accident. Removalists Western Suburbs Adelaide offers services at affordable prices, which is the cheapest in the industry. Moreover, we never compromise with quality.

Here are Some Benefits of Choosing Us:
Professional behaviour.
We offer our services at the lowest prices that you can get in the industry.
Free add-on services without any extra charges.
Special discounts on holidays.
Additional 10% discounts for senior citizens.
Avail these benefits by booking our services, you can either call us on our toll-free number 0450 606 563 or you can make the booking on websites.
Frequently Asked Questions
The average price of a local move of a one-bedroom house is $300-$400 in Adelaide, SA. Consequently, you can apply this price for houses with more bedrooms. The prices also depend on the total item size.
Check your item size and box size, then you can decide the number of boxes you may need.
The average cost of a local move for a 3 bedroom house is $1200.
Yes, we work on weekends.
After your job has been completed by our team, you can pay the amount. If you want, you can also pay it in advance.
Nothing to worry about, we have safe boxes for packing plasma TV and computers. Your things will be delivered safely to your given place.