Professional Packing and Moving Removalists Services In Adelaide
Best Movers Adelaide is one of the leading packing services Adelaide agencies in the industry. We have been working in this field for many years. With all these years of experience, we are capable of providing excellent removal services. Our team of professional movers and packers is highly skilled and professionally trained to provide the necessary packing services. They are always ready with their truck and other equipment to provide packing and moving services.
Best Movers Adelaide is a full-service company that provides packing services at hourly rates. We provide excellent packing services in all parts of Adelaide. The professional packers and movers that work with our agency are well-trained, qualified, licensed, and insured to provide the respective services. We are very punctual and provide the services on time. Our agency is famous for its reliability, professionalism, and affordability.
Happy and Satisfied Customers

Reviews
Would highly recommend Best Movers! SP was incredibly supportive of my needs for urgency and was prompt with his service and capacity to meet my needs in a short time frame! Customer service is outstanding and the removal was done in such a fast turnaround time with impeccable workmanship! If you need help moving Best Movers Adelaide is the business to use 100%. Wouldn't go anywhere else!
The removalists, Sam and Rana, we're great, very friendly, great communication and very efficient, especailly since there were stairs involved. Really happy in the way the handled my possessions. Would definitely use them again.
Sherri Hodgkiss
2023-11-30
Hi. Great company. My removalist let me down and Best Movers came to the rescue last minute. Sam and Manu were lovelly and managed to fit all my things in their truck. Impressive. Would highly recommend 🙂
Jon Cusack (Future)
2023-11-29
Very friendly guys. Very efficient. Thanks SP for sending these guys
Fantastic experience with Sam and Sehaj. Very helpful and got the job done efficiently. No complaints, very happy!!
Friendly service
Best movers I've ever used!! I'm so grateful for their impeccable service they have provided my family. Highly recommend this incredible team. Thank you Vikas, and the lovely gentleman who was in the team. You made our whole experience truly unbelievable. We can't thank you enough. Will use you for our next move.
We had a great experience with SP, and movers Sam and Manu. Helping us move from Melbourne to Adelaide. Fast, friendly, efficient and reliable. Will definitely recommend to friends if needed. Thank you.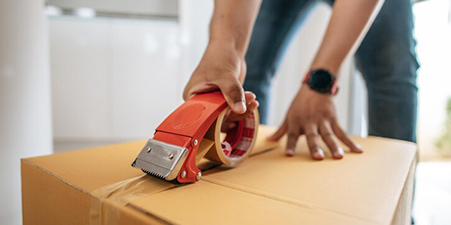 Various packing services that we offer
We at Best Movers Adelaide offer excellent local and interstate packing services, customized as per your needs. We provide all kinds of packing services including partial packing services to full packing services. Our professionals take care of all your packaging needs and provide the most amazing packing services. Apart from that, we help you with the loading, transportation, and unloading of your belongings.
Here are the different types of packing services that we offer: Full packing services
Packing can be really stressful when it comes to moving into a new house. Leave your stress behind and hire our professional packers to help you in packing your belongings. You need not worry about the place or the number of your belongings as our staff is comfortable with both. We can provide packing services for any destination and the size of your belongings does not matter when it comes to packing.
Partial packing services
If you do not want to move all the belongings in your house, we can provide Partial packing services too. You just need to contact us and explain to us regarding the things or rooms that you need to vacate and we will provide the packing services for the same. We can also assist you regarding the rooms or items that you plan on packing by yourself. Call us any time you are in need of partial packing services, we are just a call away.
Custom crating
When it comes to fragile items at your home, you must get them packed securely so as to avoid breaking or shifting during transit. We provide custom crating services wherein our professionals pack your fragile belongings in customized boxes that safeguard your belongings while moving. Crating the belongings reduces the chances of any kind of damage to the items.
Electronics packing
If you are worried about disconnecting your electronic systems in order to move into a new house, you need not worry anymore. Our expert packers and movers ensure that they disconnect your electronics and pack them safely. Apart from that, they also help you in setting up electronic items after unpacking.
What we do
Our packing services are very efficient and amazing. We provide customized packing services depending on your belongings. Our method of packing includes segregating your belongings, categorizing them, and labeling them based on their rooms. We label all your items and pack them in the boxes of their respective rooms.
Packing Of Kitchen Items
We are extra careful while handling your kitchenware. Our professional packers protect your fragile and delicate kitchenware such as crockery, ceramics, utensils, and glassware by wrapping them individually. They use bubble wrap to wrap the items and place them in the box with a lot of padding such that the items do not shift during transit.
Packing For Living Area Items
when it comes to the belongings in the living area, there are mementos and antiques that you do not want to damage during the move. Hence, to keep them safe, we wrap them with paper and bubble wrap and place them separately in different boxes.
Packing For Bedroom Furniture and Items
Your bedroom belongings mostly consist of clothes. So, we start by segregating your fresh clothes and laundry clothes into labeled boxes. Then, we hang your suits and formal wear in porta robe boxes that contain hangers such that your formal wear stays crisp even after the move.
Bathroom Items Packing
Bathroom belongings are toiletries and sanitary items that are safely packed in bags and boxes such that they do not leak or get damaged. Some of the liquid toiletries are packed in ziplock bags to prevent leakage. Overall, we pack the items in a way that you could easily unpack them later.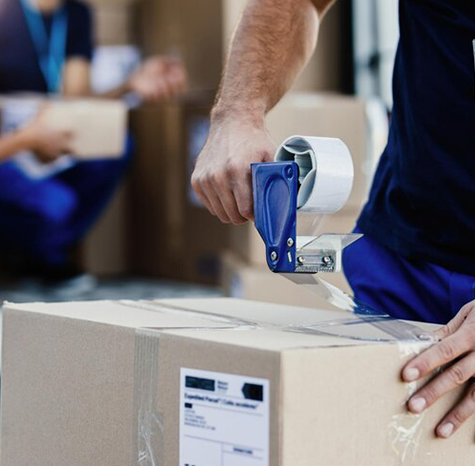 Why Choose Us?
Our agency provides professional packing services that are customized and tailored according to your needs. There are a number of reasons for hiring our agency if you are in need of packing services such as:
Affordability: We have upfront affordable pricing for all kinds of packing services that we offer. You can choose our regular standard package or our customized packing service wherein we provide the services exactly the way you need. We charge our customers on an hourly basis. So, hire us now our packers are always ready to help you.
Friendly packers: Our staff of packers is very professional and friendly. Their presence makes our customers feel friendly and comfortable. Our trained and qualified professionals ensure that you have a stress-free move. They take care of your belongings and handle them with care.
Safe services: All the items that are fragile are packed safely in bubble wrap and stored in a box that is stuffed with a lot of paper and padding. We ensure that your belongings get maximum protection by packing them separately from one another. For quick and easy moving, we label the boxes that need to be moved safely.
All in all, Best Movers Adelaide can take care of your belongings and pack them in a convenient manner. From packing to moving to unpacking, we are here to help you out. Our packing services are very efficient and safe that you can easily rely on them. Apart from that, we also sell packing boxes if you are interested in packing the belongings on your own.