Moving homes don't need to be stressful always. Best Movers Adelaide has the easy to move guide for you. We have got the 15 best moving tips and tricks for you to successfully move to a new place. So let's get started with easy to follow Moving Tips and Tricks
Declutter Your Moving Items
Decluttering a few belongings is essential every now and then. But it's more significant at the time of moving home. For instance, before beginning with the packings, you should decide what to keep, donate, sell or throw away. Moreover, decluttering reduces the cost of home removal.
If you dispose of your unwanted goods away now, you will surely be glad at the time of moving. Believe us, the removal workers will also be glad not to shift your lava lamp or any other broken items.
Appoint A Licenced Removal Company
Once you've disposed of your personal items and have some idea of what you will be moving, now you should book your desired removal company. You can also do it on your own, but it may turn out stressful.
Additionally, a removal company has professionals who move items without causing any damage. Professional movers handle your goods with care. Moreover, we suggest you hire us when you have delicate items.
Pack As Quickly As Possible
Once you compare moving companies, get transportation quotes, and set your moving schedule, then it's time to begin the packing.
See, it's comfortable to pack as soon as you can. Form a plan of action. Prepare a checklist and begin with it. Your checklist may include what you will pack and what packing material you need.
Begin Packing With Least Used Rooms
A perfect starting point will be items and rooms that are less in use. The garage, spare bedroom, or basement are common places to start with.
Leave daily- use items until the day before you shift and keep important belongings like medicines separately.
Set Out Your Utilities Early
It's essential to arrange your utilities like home insurance, council tax and gas bills early when moving house. Not only will this save you from a lot of anxiety once you shift in. Rather, you will get more time to chill and relax in the new place.
To save valuable money and time sorting your essentials out, make sure you hire Best Movers Adelaide. We will help you save hours of administrative time setting up necessary services.
Make An Inventory
Making an inventory assists you to keep an eye on all your items. This ensures nothing is lost throughout the whole moving home process. Your removal company may follow the following checklist.
Your moving company can make an inventory as per your requirement. Only if they have been appointed to pack up your goods. So, this creating an inventory is worth looking at.
---
Use Standard Materials
Generally, you will be able to purchase standard packing materials from your moving company. More importantly, you will be amazed by what you get for free.
There are a variety of different boxes you get when you hire a removal company. The professional moving companies only use a standard material of moving. So, it's better to hire a qualified mover at the time of moving home.
Keep Your Cupboards Open
Keeping your cupboard and cabinets open on the day of moving will surely help. For instance, it will give you a chance to see that you have emptied it and have everything packed.
In this way, you will be able to identify that nothing is left out inside. Furthermore, you can also try the same thing with kitchen drawers.
Visit Your New Neighbourhood
You may know your new property well, but what about the surrounding neighbourhood? Once the moving specialist is appointed and you have begun packing, go and spend time in your new locality. Don't forget to check out local shops and clubs!
---
Label The Items Properly
You must label packed boxes when you shift home. Label them with a brief summary of where they will be kept in another home. Moreover, this ends confusion at times of unpacking goods.
In case you do not want to consider putting labels, you may stick coloured stickers to categorize them.
Click Photos
Click pictures of wires behind your television or any other electronic appliances. This is a helpful way to keep a record of what goes where when you shift to a new home.
Likewise, you can take clicks of ornament settings, wall displays, or shelves in your present room that you like the most. This will surely help you recreate the same things in a new place.
Pack A Survival Box
Pack the daily-use things in a separate bag and ensure keeping it with you all the time. This survival backpack may include medicines, toothbrushes, face creams, change of clothes, toilet rolls and phone chargers, etc.
---
Update Your Address
It's a nice idea to start updating your address with companies like the doctor's clinic, and banks, etc. It is advisable to update the address 2 weeks before your shift.
Register Yourself To Vote
Many people ignore the fact that how important your voting account is. So, whenever you shift to a new locality, do not forget to register yourself first. Find the registration office in your new area and register yourself.
Checkout Council Tax Band
Most people ignore the importance of their council tax while they move house. In case you are moving to a new area, it is essential to set up a new account. Contact your local authorities for further details.
---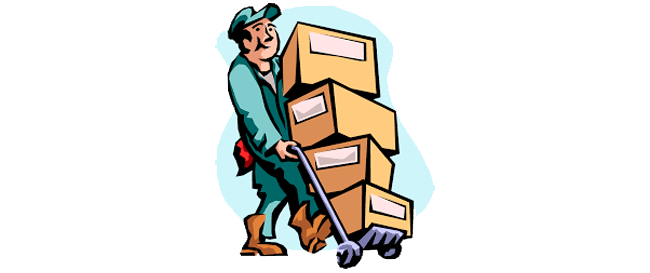 Are You Looking For A Home Moving Company?
Are you in search of professional home movers? Best Movers Adelaide can help! You can choose us whenever you move to a new home in Australia. We have qualified movers who have unrivalled expertise in handling movable goods. Regardless of what size of your house or the distance of the new location, our moving professional will help. Additionally, we charge budget-friendly moving charges in Australia. So, what are you waiting for? Call us on 0450 606 563and we will relocate your home!