Best Movers Adelaide is a leading removalist company in Adelaide with years of experience and expertise. Our range of services cover all aspects related to moving anywhere around Adelaide. Our team consists of experts who are dedicated and believe in offering quality services.
As one of the leader in the removal industry, Best Movers Adelaide offers removal services with extensive array suitable to meet all your relocation needs. We have proudly moved more than thousands of homes and business successfully throughout the country. We are customer oriented, always focus on our clients' satisfaction, and stay committed to provide our clients and customers with the best services at Affordable Removalists in Adelaide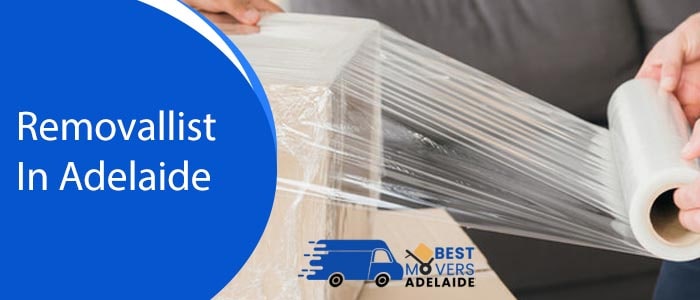 Mission of Best Movers Adelaide
Best Movers Adelaide is incorporated with a noble mission of providing affordable removal services in Adelaide. We have always looked forward to help people relocate to their new places with full convenience and affordability. We are the most trusted removalists of Adelaide due to our adherence to our mission statements like –
We always aim to deliver excellent service across the country at prices within everyone's reach.
We always prefer to be transparent to our customers regarding all details of the deal we have entered into.
We aim to be most trusted removalists of Adelaide by providing safety and security to the goods we handle for the move.
We always avoid over-commitment and never underestimate the capabilities of our employees to provide you the best removalists' service.
We believe that to make our clients happy, our employees shall play the vital role. With this understanding, we aim to provide a warm and friendly working platform for our employees.
We always care for the goods of our clients as our own and would try to give highest levels of security and safety coverage to their prized possessions.
We have maintained honesty and integrity at work to be the leading removalists of Adelaide. Best Movers Adelaide values customer satisfaction more than any other achievable goal or target of business. We never work to get customers; we work hard to get satisfied customers.
Vision of Best Movers Adelaide
Best Movers Adelaide has gained the reputation of the most trusted removalists of Adelaide in its decades of experience and exposure in the industry and region. We always aim to view ourselves in the good books of our clients by providing them dedicated and perfect relocation services.
Best Movers Adelaide was incorporated with a visionary approach of providing cost-effective yet efficient removal solutions to the people of the region. Our vision is to streamline all our resources, equipments and facilities for the fulfillment of the removal needs of our clients effectively.
Best Movers Adelaide also focuses to embed honesty and integrity as the core values of the trade. We have always maintained transparency and clarity in our conversations and communication with our clients and have always ensured that they receive the right information and price quote without being entangled in any type of confusion or disorientation.
Team and Associations of Best Movers Adelaide
Best Movers Adelaide always aims to provide all services related to relocation of your home or business. Be it our team or our associations, they follow our path of trustworthiness, effectiveness and consistency towards delivering quality services to our clients. We always follow a strict recruitment process to ensure that the best professionals of the industry reach to serve your purpose.
Our employees and team of packers and movers are educated, experienced and have specialized training in their respective fields from reputed institutes or training centers. Starting from the employees at the reception desk to the removalists on field, all maintain ethical and professional approach towards work.
We are the most reliable removalists of Adelaide as we cater to all your needs during the removal process. Furniture relocation, IT relocation and packaging of fragile goods require proper training and experience in the relevant field. As we undertake all these activities, we have to concentrate and be selective at the time of recruiting efficient employees.
Best Movers Adelaide being one of the key players in the industry has thousands of happy customers.We have collaborated with leading brands of the industry to provide you the most pleasant removalists' service ever.
Customer Services Of Best Movers Adelaide
Best Movers Adelaide believes that customer care service is the face of any business. Without proper customer care and attending services, no business can posses the potential to have a large database of customers or clients. On this belief, Best Movers Adelaide has a well mannered, well groomed and decent customer care service with all the abilities and etiquettes to solve all your queries and inquiries related to removal and relocation process. Starting from the pre-shift analysis, packaging services, and storage and transit facilities up to our insurance coverage, our efficient team of customer care representative is 24/7 active to attend your queries. We have always maintained transparency and ethical standard of work culture. For this reason, you will find the same attribute in our people when they attend you either at the office or over phone. Our primary motive is to provide you with best services at affordable prices to build a trustworthy and log time association and relation with you. Our customer care service has always proved us the most reliable removalists company of Adelaide.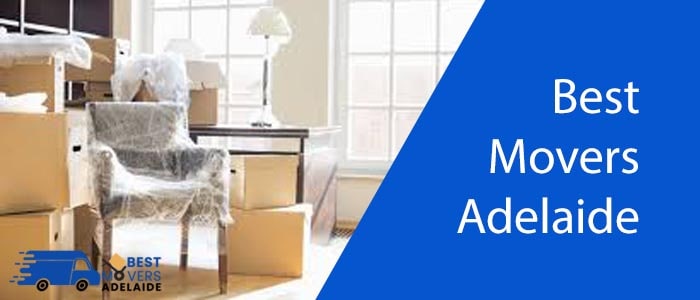 Trust The Most Reliable Removals Company In Adelaide
Best Movers Adelaide has decades of experience and exposure in the removals industry. This experience has given us the ability to understand the need of all types of removal process. Our experience is boosted by the skill and knowledge of our employees and staff who always stay dedicated to meet your relocation requirement to perfection. Best Movers Adelaide has achieved the glory to be one of the top removalists of Adelaide due to its adherence to ethical and professional approach at work.
Best Movers Adelaide since inception has always strived to provide quality services at budget price to customers with assured safety and security features. To assure the safety of the goods during the removal process,
Best Movers Adelaide provides insurance coverage which can be claimed anywhere in Adelaide in case of any damage or loss of goods. It is not easy to reach the pioneer level of any industry and more difficult is to maintain the position. Best Movers Adelaide due to its insistence, perseverance and visionary thoughts to provide the best relocation services to its customers and clients is now the most preferred removalists of Adelaide. All these ethics and professionalism has made us one of the Top removalists of Adelaide within no span of time. We understand that every move is dependent on several factors at personal or social level. Hence, we tailor your move according to your comfort and work suiting your specific requirements.