Interstate Removalists Adelaide
We Make Your Every Move Easy With Best Mover's Interstate Removalists Adelaide Options
Interstate Removalists in Adelaide will no longer be a worry for you. Best Movers Adelaide's Interstate Removalist experts can organize all aspects for your safe move with the items in the house or office. Our moving experts are accustomed to the difficulties of moving to a new state. That is why we provide additional support such as superior quality boxes and safe modes of transportation. We'll take care of your interstate move from start to finish.
Quality Boxes and Professional Packing or Delivery For Moving Interstate to Adelaide
The service of our Interstate removalists is safe and secure for the movement of goods to your house and offices. We use superior quality boxes for packing the goods. The goods are packaged professionally for safe supplies. Super quality boxes are safe for packing and delivery of delicate goods. It has got a layer of cushion inside it for more safety. Goods are loaded and arranged perfectly to stand against any problem midway.
Get a free quote
Our Superior Network of Interstate Removalists in Adelaide, South Australia
We at Best Movers Adelaide the best Interstate Removalists South Australua option has got a large network of interstate removalists who help us in the movement of goods through the best route. For any problem in the midway of transportation, we have got an instant replacement facility. Our large network will deliver your items on time irrespective of any problem. We are known for the easy and traffic-free route for these types of services.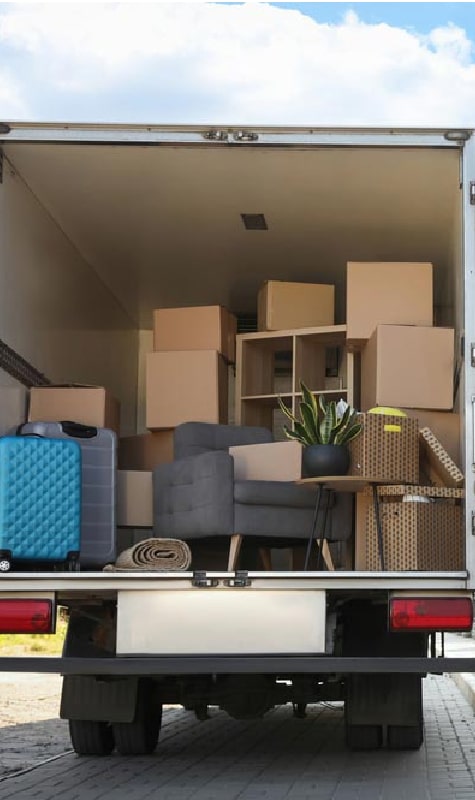 How much does it cost to move interstate from Adelaide?
The cost of moving interstate from Adelaide primarily relies on how far your destination is. Most Interstate Removalists in Adelaide on average charge around $148.31 per cubic meter. This is just an estimation, the price can differ as per your chosen Adelaide Interstate Removalists and the type of moving services you opt for! Well, alongside distance, several other factors could affect the cost of your move, including:
Packaging Materials:
In order to keep your items safe and untouched, you'll need high-quality packaging materials, including boxes, ties, bubble wraps, and straps, which could cost you around $100.
Size of Your Items:
The size of your items holds a big impact on determining the price of your interstate move. If the size of your items is more than 6 to 7 tonnes, you might need to pay more for the excess load.
Utility Transfer:
If you want to transfer your utilities to your new state including car registrations, you'll need to spend an extra up to $500.
Truck chosen:
In case you have fewer items to move, and you don't want a separate vehicle, you can easily opt for backloading and save some money. With more items, you'd need to book a whole truck, which could increase the total moving cost.
Warehouse Storage:
You can also choose to store your packed items in a warehouse storage facility before moving them to the new place with the help of Interstate Removalists Adelaide. For that, you might need to pay around $400/month we have superior interstate removalists and storage options.
Insurance:
For double-layer security of your items, you can buy insurance worth around $1000 during the move.
Vehicle relocation:
Your appointed Adelaide Removalists Interstate can help you move your vehicle interstate, and it can cost you approximately $1500 on average.
If you want to move from Adelaide to Melbourne, make it stress-free and convenient with our Interstate Removalists Adelaide To Melbourne. With years and expertise, we pack, ship, deliver, and unload your items with utmost care. Also, we keep you updated about your items every moment from shipping.
With a wide network spread across Melbourne to Adelaide, our highly-skilled Interstate Removalists Melbourne To Adelaide can help you plan your relocation journey hassle-freely. Our packers and movers are certified and equipped with state-of-the-art hoisting tools, packing materials, and other facilities required for a long-distance move. So you can maintain peace of mind when our team handles your relocation project.
Our Interstate Removalists Services in Adelaide
Our customised Adelaide interstate removalist services make your move easier
We understand that each move is different, so we never apply a one-size-fits-all moving approach. Instead, our packers and movers have a clear discussion with you regarding your moving needs, types of items you're moving, etc, and suggest you a customised moving solution that fits perfectly with your requirements and budget. Here are some ways you help make your move easy and relaxing.
With our modern hoisting tools, our Interstate Removalists Adelaide lifts your heavyweight and expensive furnishings safely from top floors, keeping them untouched.
Using quality bubble wraps, sturdy customised moving boxes, and tapes, we pack your items properly before the move. Also, we label and tag them to avoid confusion and loss of items.
Our team carefully loads your items into the truck and keeps a constant eye on them. For fewer items, we recommend our backloading services.
After reaching your destination, we even assist in unloading and resembling your furniture to ease your job.
Our Interstate Furniture Removal Services to Adelaide, South Australia
We operate and follow an effective process for moving a piano and boxes; for every area at cheap rates. In addition to many of our works, we are famous for our free cardboard boxes Adelaide service. When coming to interstate removalists, we have many glorious ventures at hand by our licensed experts.
So, when you can easily take our experts' help, why move to a new place on your own? With a true team as the best interstate movers, we do great interstate home services for both Adelaide and each suburb. So, when you are moving or else planning to move your house to a new place, look for our movers and packers Adelaide experts.
Because we work at all hours to avail every client of ours with not simply benefits but extra ones too. Our best movers provide interstate home services to other Adelaide areas such as the Adelaide Hills region too. In fact, we can help you with backloading services with swift moves within a short span of time.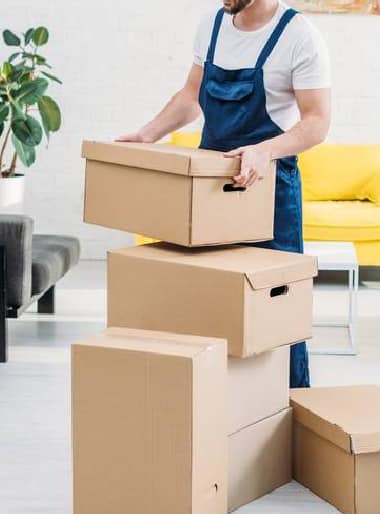 Why Choose Best Movers Adelaide for This Service?
You can consider the following aspects for choosing our services. They are:
The delivery will be on time under any circumstances, that too in a safe condition.
We have got easy ways for lifting heavyweight goods, to ensure damage-free loading and unloading.
No job is too big or too small for us, we do all with the same effort and care
No hidden costs or overheads – we only charge you for a door-to-door movement.
The extensive knowledge of the location of the removalists makes our service more helpful and useful for customers.
We work on all seven days.
The 24*7 hours customer care service for any service-related queries.
Let's Go Together!
Moving Interstate to Adelaide's Any Suburbs
No matter where in Adelaide you're relocating, make us your moving partner to experience the best moving journey ever! We are reasonable, reliable, and fully bonded!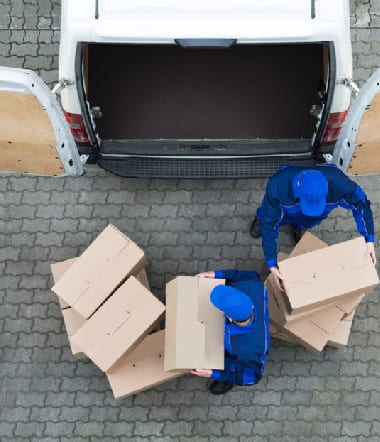 Some Interesting Facts and Amenities Living in Adelaide, SA
Adelaide is world-famous for its rich culture, pleasant weather, and amazing cuisine. Keeping them apart, Adelaide, South Australia is a great place to live, study, and work. Here are some of the most interesting facts about the place that people hardly know!
Adelaide is a 20-minute city. That means you can reach any destination within the city in just 20 minutes!
The city is well-known for the best-quality opals! So here you can get yourself some cool opal accessories.
Adelaide has Australia's largest collection of indigenous artifacts in their museums.
Adelaide is also known as the City of Churches for flaunting the most alluring charges with stunning artwork including St Mary's Catholic Church and St Peter's Cathedral church with twin spires.
Moving to a different city comes with mixed feelings: both thrill and fear. But we ensure to mark this journey memorable and relaxing for you.
Frequently asked questions
To tell the truth, moving interstate is never a cheap option. But if you arrange your move beforehand, choose a reliable moving company who keeps their charges reasonable. Also, if you have fewer items to move, shared load movers can be your pocket-saving option.
Determining the exact cost of relocating your furniture from Adelaide to Melbourne is pretty difficult, as it totally relies on the destination distance, the size of your items, and the moving company you opt for. However, on average, the moving cost from Adelaide to Melbourne comes at around $93.53 per cubic metre.
If you're planning an interstate move, first make an assessment of the items you're about to move, get estimates from different moving companies, and check whether they are ready to help you in relocating your vehicles and utilities. Then get insurance for your pricey items to ensure safety, and finally choose your preferred moving firm to execute your moving project.
Certainly! Not only box, but we also equip you with every facility needed for the move! In fact, we have our full-fledged warehouse storage where you can store your items as long as you want before shipment.
Mostly, moving the entire house takes around a week. However, you can speed up the time frame and execute your entire move within 3 to 4 days by appointing the right packers and movers.
You might not need to pay the full cost before the move, but most moving companies would ask you to deposit a small amount during the booking and pay the rest after unloading the items at your new address.
What's holding you back from moving interstate? Ring us up to get a free upfront quote today!
Testimonial – Best Movers Adelaide