Removalists Northern Suburbs Adelaide
Seamless Moves With The Assistance Of Removalists Northern Suburbs Adelaide Experts
There isn't a Northern Suburbs Adelaide client that went back disappointed upon availing of removal service from Best Movers Adelaide. Since day one, our removalists Northern Suburbs Adelaide team has been working tirelessly and meeting all the client requirements. Thus, it made us one of the moving companies that prioritise client satisfaction over everything. In fact, we make your moving experience hassle-free, safe and smooth as we involve our experience and expertise to the best.
Moreover, we are unparalleled knowledgeable when it comes to local removals within Northern Suburbs Adelaide and interstate move. So, you can count on our professional removalists for all kinds of removal services that include our assistance in commercial and residential settings. Choosing Our Adelaide moving company is beneficial as we prevent the risk of damage to your possessions throughout the transit. Therefore, call today on 0450 606 563 for convenient removals and moving!
Happy and Satisfied Customers

Reviews
Would highly recommend Best Movers! SP was incredibly supportive of my needs for urgency and was prompt with his service and capacity to meet my needs in a short time frame! Customer service is outstanding and the removal was done in such a fast turnaround time with impeccable workmanship! If you need help moving Best Movers Adelaide is the business to use 100%. Wouldn't go anywhere else!
The removalists, Sam and Rana, we're great, very friendly, great communication and very efficient, especailly since there were stairs involved. Really happy in the way the handled my possessions. Would definitely use them again.
Sherri Hodgkiss
2023-11-30
Hi. Great company. My removalist let me down and Best Movers came to the rescue last minute. Sam and Manu were lovelly and managed to fit all my things in their truck. Impressive. Would highly recommend 🙂
Jon Cusack (Future)
2023-11-29
Very friendly guys. Very efficient. Thanks SP for sending these guys
Fantastic experience with Sam and Sehaj. Very helpful and got the job done efficiently. No complaints, very happy!!
Friendly service
Best movers I've ever used!! I'm so grateful for their impeccable service they have provided my family. Highly recommend this incredible team. Thank you Vikas, and the lovely gentleman who was in the team. You made our whole experience truly unbelievable. We can't thank you enough. Will use you for our next move.
We had a great experience with SP, and movers Sam and Manu. Helping us move from Melbourne to Adelaide. Fast, friendly, efficient and reliable. Will definitely recommend to friends if needed. Thank you.
Everything You Need To Know About Removalist Services
Moving experts play a crucial role and provide you with the best possible services that are given below:
Efficient Packing
By analysing the scale and size of the removals, experts do efficient packing by utilising the right amount of space.
Professional Tools
In addition to having experience removalists also have access to professional tools that are known for their advancement and specialisation.
Expertise
With unparalleled knowledge of removal experts and skills, they handle your removal and move carefully to ensure a smooth process.
Saves Your Time
From disassembling your furniture and securely transporting it to reassembling it at the destination, professionals streamline everything and save your time.
Safety
Prioritising the safety of your belongings, helps in reducing the risk of damage and injuries to your belongings and yourself.
Insurance Coverage
During transit, most moving companies offer insurance coverage in order to keep your mind at ease and money in your pockets safe.
Melt Your Moving Stress With Our Removalists Services In Northern Suburbs Adelaide
Are you in search of a dedicated moving company that helps you in back-to-front local removals in and around the Northern Suburbs of Adelaide? Then, book your removalist for removal services as we have access to various pickup and delivery locations. Here are a few removal services that you can avail from us for better removal and moving.
Elevate The Success Of Your Move With Our Removal Process
Initial Inquiry: We inquired from the client about his other requirements of service type and request for a quote, which is obligation-free.
Pre-Move Assessment: Then, we conduct a pre-move assessment to assess the scale and weight of belongings to adjust accordingly.
Disassembling & Packing: Upon request for a certain kind of removal and moving, we disassemble the function if needed and then pack them securely.
Loading & Transporting: The next step is to load your belongings into our truck (size based on your belongings scale) and transport them to the destination, ensuring safe transit.
Unloading & Reassembling: Once the belongings reach the new location, we unload them and reassemble the belongings.
Final Inspection: At last, we conduct a final inspection and ensure all your belongings are placed in the right places and in good condition.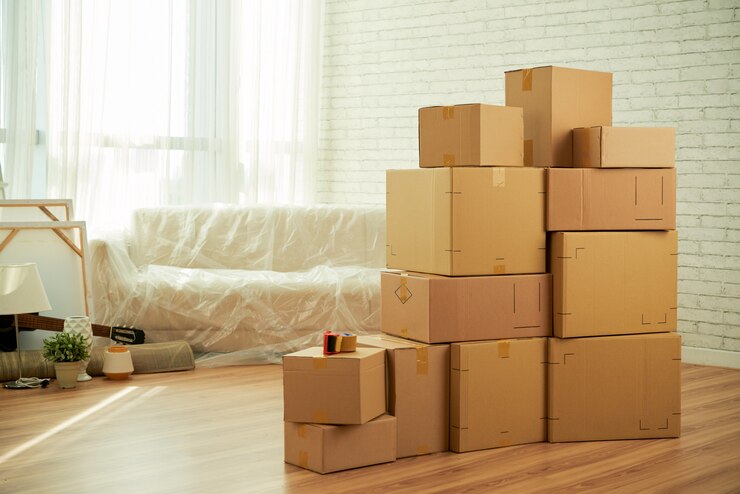 Far From Stress And Close To Destination: Secure Local Removal
Our moving company typically responds to all client inquiries as we want you to reach your destination soon with no stress in the picture. Hence, avail safe and secure removalists aid in Northern Suburbs Adelaide. We ensure the following:
Timeliness: For a move, it approximately takes 3 hours. However, the time varies based on aspects like the volume of belongings, size of property and distance to be travelled.
Professionalism: Our Adelaide moving company has a Certificate of Registration and the experts carry Public Liability Insurance.
Cost-Effective: The shorter the distance for local removals, the lesser the expenses to be paid and vice versa but everything you avail from us is cost-effective.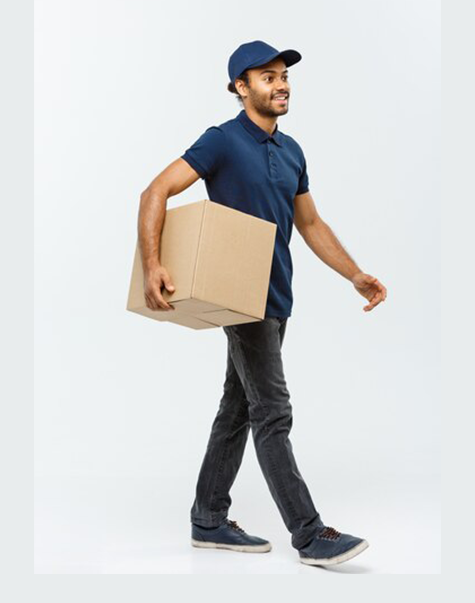 Why Choose Best Movers Adelaide?
Instant Quote- An additional benefit to availing of our removalists Adelaide services is that you get instant and an obligation-free quote. In fact, you can avail this benefit even by filling out the form or directly calling us on the provided contact number.
Quality Service- Our professional removalists never compromise when it comes to the quality of service despite the cost we charge. This is because our moving experts believe that only by offering the best assistance can we expect complete client satisfaction.
Affordability- Our removalist's cost is not just affordable but we make sure that our services are going easy on your pockets. In addition to this, we can promise you that not surprise you after the service is completed.
Regional Experts- In every region in and around Northern Suburbs Adelaide, our moving company has regional experts, offering timely services. Moreover, we also ensure your belongings face zero damage during packing, storing and transit.
24-hour Support- We are available 24 hours a day, 7 days a week with no breaks, ensuring customer support from dawn till dusk. Therefore, you can be worry-free to schedule an appointment with us even on national holidays, late into the night.
Choose To Call Us For Easy Removal Services
Our moving experts are experienced in handling the challenging tasks that come with emergency removal. In fact, we even delegate emergency removalists for emergency bookings from Northern Suburbs Adelaide clients. You can even ring our customer support team for more details regarding the same.
Words Of Our Clients – Best Movers Adelaide
Moving Interstate Or Between Adelaide Suburbs, We've Got You Covered
FAQ's
How long will my house removal take in Adelaide?
To get the estimated duration for your house removal in Adelaide, you can get in touch with Best Movers Adelaide! Our skilled team assesses factors like the size of your home, distance, and specific requirements to provide an accurate timeline. The estimated time for a normal house move is 6-7 hours in Adelaide.
Do I need to be present for the Piano removal?
At Best Movers Adelaide, we prioritize the safety of your possessions, including delicate items like pianos. While your presence isn't mandatory, we recommend coordinating to ensure a smooth and secure removal process.
How much do local movers charge per hour?
Best Movers Adelaide offers competitive hourly rates for local moves. Our pricing structure is transparent and tailored to suit your needs. Get in touch for a detailed quote based on your specific requirements. You can expect to pay between $55 and $200 per hour.
Do you provide interstate removalists service?
Yes, Best Movers Adelaide extends its expertise beyond local moves. Our professional team specializes in interstate removals, ensuring a hassle-free and secure relocation to your new destination.
How do I choose a good removalist?
Selecting the right removalist is crucial. Best Movers Adelaide stands out with its years of experience, licensed professionals, insurance coverage, positive customer reviews, and a commitment to a stress-free moving experience. You can check these qualities in a company to choose a good removalist.
What services does Best Movers Adelaide offer?
Best Movers Adelaide offers a range of services, including house removals, office relocations, piano moving, interstate removals, packing assistance, storage solutions, and more. We cater to all your moving needs in Adelaide and its suburbs.
How can I request a quote for my move with Best Movers Adelaide?
Requesting a quote is easy! Simply fill out the quick form with your moving details. We will promptly provide you with a tailored quote for your specific relocation needs. You can also call us on the given number to share details and get a free quote.