Interstate Removalists Adelaide to Melbourne
Interstate Removalists Adelaide to Melbourne: That is Safe and Affordable, Book Us Now!
Crossing state lines adds another layer of anxiety and worry to the already difficult process of moving to a new location. Moving forward requires careful planning and attention to every detail, including refueling and overnight packing, not to mention the proper execution of previous plans. Choose Best Movers for quick, safe, and friendly Interstate Removalists Adelaide to Melbourne services.
Backloading: Adelaide to Melbourne We Provide Safe and Secure Moving
Moving can be a difficult task, but don't worry; Best Movers Adelaide is here to free you from this burden. Many families, couples, and singles have moved from Adelaide to Melbourne with the help of our team of professional interstate removalists from Adelaide to Melbourne. We understand the difficulties associated with moving, and we are ready to help you with our excellent services.
You can rest assured that your belongings and furniture are in excellent hands, as our Adelaide to Melbourne removals services have the best network and understanding of moving routes. With ample time allocated for preparation, we follow a systematic process.
Affordable and Dependable Removalists start with Best Movers
Interstate Removalists:
Our Adelaide to Melbourne removalists provide interstate removal in the small township of Australia and its suburbs. The whole removal process is in expert and safe hands so our clients relax during the moving process.
Affordable Removal Cost:
It doesn't matter if you have one or more items for removal or moving. We can offer you an estimate or an affordable cost for packing and removal.
Furniture Packing and Moving:
Our professionals are experts in packing and moving interstate in Australia. We can do both packing and moving furniture for you.
Commercial and Residential Moving Services:
We provide removal services in both commercial and residential places.
Interstate Vehicle Transport:
Need interstate vehicle transport? A car or motorbike is not a problem. We provide interstate transport for cars or motorbikes only.
Backloading Removalists:
We have expert and specialised staff for large and small interstate backloading removals.
Unpacking and Set Up your Belongings in a New Place:
Best Movers Adelaide removalist can help you settle into your new office, space, or home. Assembling and moving beds and furniture includes in our service.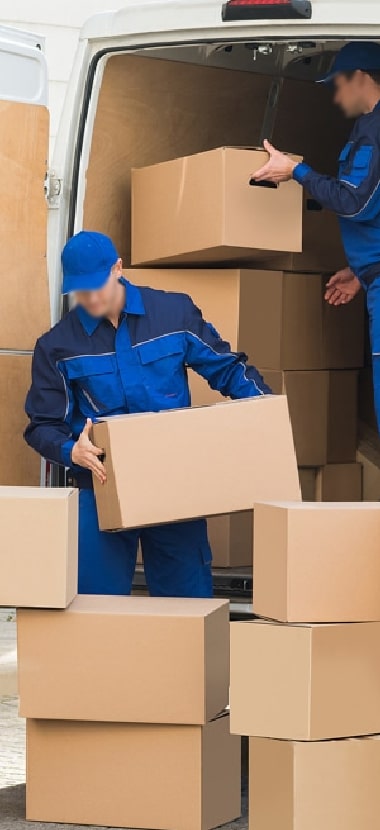 Our Interstate Removalists Adelaide to Melbourne Services
Advantages Of Choosing Us For Interstate Removals From Adelaide To Melbourne

Prevent injury
You probably have a lot of large objects and things with you, and if you don't know what you're doing, your chances of getting injured while moving are greatly increased. An already stressful time due to injury will only become more frustrating and stressful. On the other hand, we specialize in handling large objects and are trained in proper lifting techniques.

Easy access to equipment
If you've ever moved without a truck or van, you know the challenge of borrowing a friend or relative's car or renting a truck to move your heavy furniture. Although you can fit everything you need in the boxes, trying to fit everything in a car can be tedious and time-consuming. With us, you can get all the essentials of a safe moving plan. Complete set included to ensure a hassle-free move.

Home Insurance
Accidents happen. Even the best moving companies sometimes make mistakes, which can leave one or more of your items broken or damaged. If this happens, you will have to pay out of pocket to have your watch replaced. However, if you use our moving company, you can get product insurance, and you won't have to pay if anything gets damaged.

Special packaging
Nobody likes to carry their luggage. It takes a lot of time and effort; if done incorrectly, it can break or damage your property. You will never have such an experience with our moving company. We are efficient enough to pack and place everything safely and efficiently. Using our home moving services will reduce the risk of damage to your belongings and ensure they are packed to make the most of the available space.

Reduces stress
Moving can be a very stressful experience. It's a busy and stressful time, and moving can create stress that weighs heavily on your mind. Our company can help you with this. You won't have to worry about anything since we can take care of everything. You'll have peace of mind knowing we're taking care of things, making a move more manageable overall.

Effective cost
Although it may seem counter-intuitive, hiring our moving company can be less expensive than doing it yourself. In fact, even if you think you're saving money, you might end up spending more than you planned.

Reliable
Despite your best intentions, chances are your friends and family will break or damage something while helping you move. They can also cost you time and effort because they won't be as effective. They lack significant experience in the field of moving. When you work with our moving company, you can rest easy.
Get A Free Quote Today For Interstate Removalists Adelaide To Melbourne And Save Your Time
Interstate moving takes a long time, as anyone who has done it can attest. It takes countless hours to pack everything into a car and be ready to go, and then there's the problem of moving everything to its new home. However, if you work with our moving company, the whole moving process will go much faster. Basically, we will do all the heavy lifting for you so that you have enough time for other important tasks. You can call us now to discuss your Interstate Removalists Adelaide To Melbourne needs. We can save your day.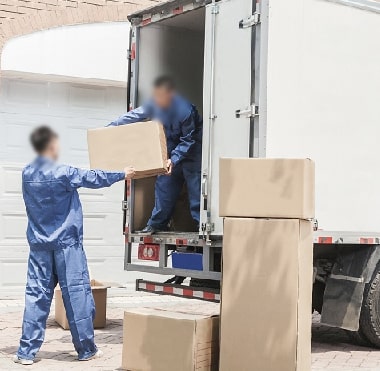 Plan Your Easy And Affordable Interstate Removal With The Best Movers Adelaide
We know it can be difficult to find the best movers to really help you make your move a breeze. We pride ourselves on providing stress-free interstate removal from Adelaide to Melbourne with our team of logistics experts, and we ensure the safety of all your belongings. With us, you no longer have to worry about packing and moving.
We always communicate directly and understandably. Our removalists are very professional and knowledgeable about the services we provide and the techniques we use. We provide the most reasonably priced moving services in Adelaide. We do not provide a single type of service that meets all your needs. We are adaptable in our approach and plan the best moving service to meet all your needs. If you tell us exactly what you want, we'll make it happen!
What's holding you back from moving interstate? Ring us up to get a free upfront quote today!
Best Residential Removals From Melbourne To Adelaide
Moving into a new home is often an exciting but exhausting undertaking. Anyone who packs their own furniture will undoubtedly be tired and sore. However, getting the job done will no longer be difficult if you hire professionals from Best Movers Adelaide. Thanks to the vast experience of our staff, there is no chance of mistakes occurring. For a stress-free trip to your new home, book one of our reasonably priced interstate furniture moving services today.
Is it expensive to move interstate from Adelaide to Melbourne?
We have the best facility for Interstate Removalists Adelaide To Melbourne if you need to move interstate from Adelaide to Melbourne. Adelaide people rely on us thus we are also known as affordable interstate removalists. We can help you in moving your expensive belongings with utmost care.
In addition, our team can also help you in case of emergency removals as well as same-day removals. Furthermore, there is no extra charge for same-day removal services. Moreover, our moving furniture interstate cost is inexpensive. So, we have made the move from Adelaide to Melbourne inexpensive.
Client Voices: Interstate Removalists' Impressions
Find Best Movers Adelaide as Your Moving Partner: Interstate Removalists Adelaide to Melbourne