Furniture Removalists Adelaide
Furniture Removalists In Adelaide For Quality Relocation
Best Movers Adelaide has grown to become a leading Furniture Removalists Adelaide company, serving customers over a broad area across Adelaide. We are taking great care with all your furniture irrespective of its shape, size, and material. We maintain the consistency of providing quality service irrespective of the location and the distance you have to move through.
Whether you need office furniture relocation or a residential house furniture moving, it is always better to hire an efficient team like us. Our Best Furniture Movers Adelaide service has everything to provide a quality relocation procedure. From packing, goods delivery, and unpacking, our team members are efficient in everything.
Our highly skilled team of movers can take care of all heavy, bulky, and awkward-shaped furniture with total care and efficiency. Whether you need help with hefty kitchen appliances, heavy sofas, and tables, or even your collection of garden furniture and items, you can trust our certified furniture movers in Adelaide.
Happy and Satisfied Customers

Reviews
Would highly recommend Best Movers! SP was incredibly supportive of my needs for urgency and was prompt with his service and capacity to meet my needs in a short time frame! Customer service is outstanding and the removal was done in such a fast turnaround time with impeccable workmanship! If you need help moving Best Movers Adelaide is the business to use 100%. Wouldn't go anywhere else!
The removalists, Sam and Rana, we're great, very friendly, great communication and very efficient, especailly since there were stairs involved. Really happy in the way the handled my possessions. Would definitely use them again.
Sherri Hodgkiss
2023-11-30
Hi. Great company. My removalist let me down and Best Movers came to the rescue last minute. Sam and Manu were lovelly and managed to fit all my things in their truck. Impressive. Would highly recommend 🙂
Jon Cusack (Future)
2023-11-29
Very friendly guys. Very efficient. Thanks SP for sending these guys
Fantastic experience with Sam and Sehaj. Very helpful and got the job done efficiently. No complaints, very happy!!
Friendly service
Best movers I've ever used!! I'm so grateful for their impeccable service they have provided my family. Highly recommend this incredible team. Thank you Vikas, and the lovely gentleman who was in the team. You made our whole experience truly unbelievable. We can't thank you enough. Will use you for our next move.
We had a great experience with SP, and movers Sam and Manu. Helping us move from Melbourne to Adelaide. Fast, friendly, efficient and reliable. Will definitely recommend to friends if needed. Thank you.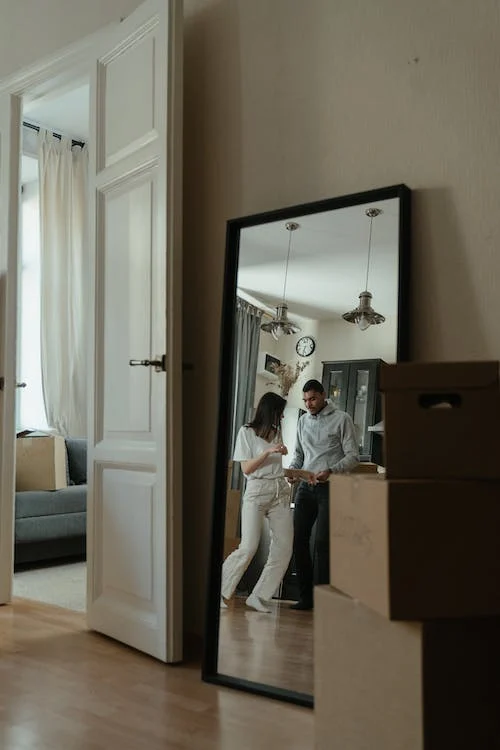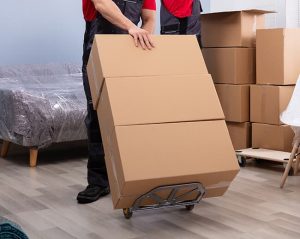 Types Of Furniture You Can Move With Us
Whether you are moving to a new home or office, we are here to help you with the seamless transfer of your precious furniture pieces. Our experienced team is equipped to handle a wide variety of furniture types, ensuring they arrive safely at your destination. Here are just a few examples of the types of furniture you can move with us:
Sofas and Couches: From cozy two-seaters to spacious sectional sofas, we specialize in moving all types of seating furniture. Our Furniture Removalists in Adelaide employ the necessary techniques to ensure the protection and secure transportation of your beloved couches.
Beds and Mattresses:

Whether it's a luxurious king-size bed or a compact twin, we have the expertise to handle all kinds of bed frames and mattresses. We take extra care to safeguard these essential items and make sure they are set up properly in your new space.

Dining Sets:

Your dining room furniture holds a special place in your heart, and we understand that. Our team is skilled in moving dining tables, chairs, and complete dining sets, preserving their beauty and functionality during transit.

Cabinets and Wardrobes:

Whether you have a stunning china cabinet, an elegant wardrobe, or a practical storage unit, our movers are experienced in handling these larger furniture pieces with utmost care. We ensure that your items are securely packed and arrive at your new location in pristine condition.

Desks and Office Furniture:

If you're moving your office, we are well-equipped to handle the relocation of desks, office chairs, filing cabinets, and other office furniture. We prioritize the safe transport of your workstations, ensuring minimal disruption to your business operations.

Entertainment Centers: Your entertainment centre, including TV stands, media consoles, and speaker systems, require careful handling due to their delicate electronics. Our Best Furniture Removalists Adelaide team has the expertise to safely pack and move these items, allowing you to enjoy your favourite entertainment in your new space.
Others:

Don't worry about leaving these behind. We are equipped to handle the relocation of patio sets, outdoor tables, pianos, pool tables, and furniture items.
These are just a few examples of the furniture types we specialize in moving. Regardless of the size, shape, or material of your furniture, our skilled team will handle each piece with precision and care.
Get World Class Packaging Standards and Safe Delivery
Best Movers Adelaide is one of the leading packers and movers in Adelaide and to retain the position, we always strive to provide you with the best furniture movers in Adelaide services. Our professional team of skilled packers wraps all of your furniture using world-class packaging materials with proper stuffing and cushioning materials. All your furniture is wrapped using five-ply paper blankets, furni-guard, and cardboard or it is simply wrapped in standard woolen transit blankets, depending upon the shape and bulkiness of your furniture.
Our packing activities, which can make you understand the level of our elegance in packaging, are –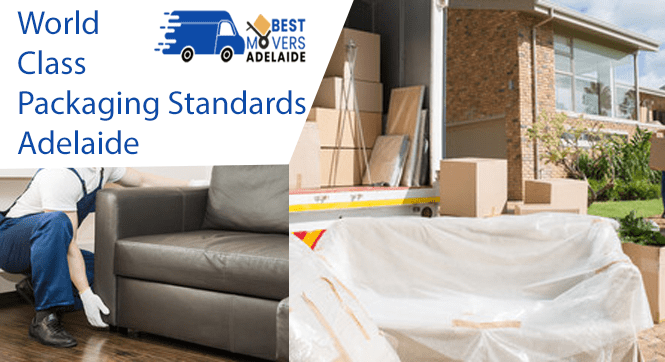 Furniture with China & glass coating and works are wrapped and placed in industry-standard protective cartons.
Mattresses and other furniture accessories have disposable plastic wrapping.
Strong wrap covers are used to pack Furniture and upholsteries with delicate and fragile attachments.
Upon arrival at your new home or office, our staff will again lay protection and then place all of your items of furniture exactly where you want. It is advisable if you give some forethought to this.
You can either rely on us for the unpacking or do so at your own pace. If you choose the latter option, we come to you at a later date to collect the cartons and stuff. However, irrespective of your selection, our team packs all your furniture in an arranged sequence, which will make even your tasks of unpacking convenient and easy.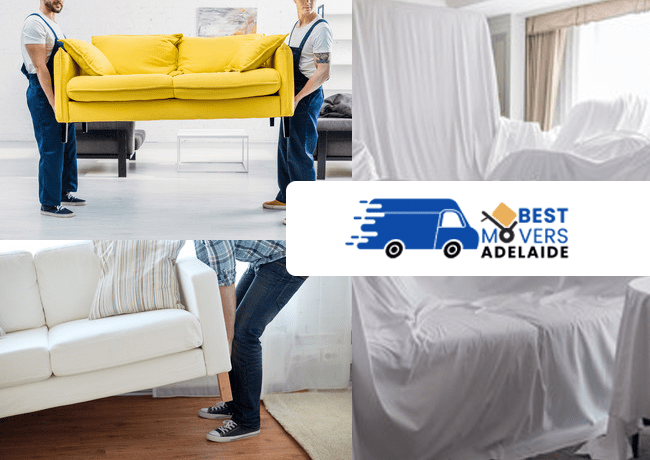 We Have Specialized Storage Solutions for Every Move
Best Movers Adelaide provides convenient and comprehensive furniture storage, available in a range of sizes for both long-term and short-term duration. Moving and storing furniture can prove to be incredibly problematic, and having excess furniture in the way can cause havoc and create dangerous hazards around the home or office. If you are moving house or renovating your home or business, finding a professional and secure furniture storage company can save you immense amounts of trouble and effort – making your life that much easier.
Our storage services are suitable for both household and office furniture and upholsteries. With 24/7 CCTV and trained security surveillance, our secure warehouses are dedicated to both household and commercial furniture storage. We offer flexible, short-term, and long-term storage options to our customers.
Schedule Your Furniture Move With Us – Our Process
The crew of Best Movers Adelaide depends on proper planning of your move to ensure safety and punctuality in your furniture removal and relocation process. Whether you are moving nearby or to some other suburb or somewhere far, our Furniture Removalists Adelaide team always insists on planned relocation ventures. Our furniture removal process is –
On arrival, our crew will begin by inspecting your furniture to plan the disassembling and packing process.

Our fully trained staff will then, depending on the need, pack, and wrap all your furniture to the highest standard with proper stuffing and cushioning materials. All your furniture is wrapped using five-ply paper blankets, furni-guard, and cardboard or it is simply wrapped in standard woollen transit blankets, depending upon the shape and bulkiness of your furniture.

If required, we provide convenient and comprehensive furniture storage, available in a range of sizes for both long-term and short-term duration. 

Make a full inventory for your knowledge, and load them onto the moving van.

Then, it will be transported to your given address via the best route. 

Your items will be delivered and unloaded at your address.

If asked, we can also help in unpacking and assembling the furniture. Upon arrival at your new home or office, our staff will again lay protection and then place all of your items of furniture exactly where you want. It is advisable if you give some forethought to this.
We always strive to provide you with the best furniture moving service experience in Adelaide.
Insurance For Your Safety
Our packing materials with the upper hand of our premium insurance facility safeguard all your furniture. We give your possessions protection of genuine transit insurance coverage with no hidden cost or veiled terms and conditions. Being one of the trusted furniture removalists in Adelaide, we always strive to provide you with safety along with ease of furniture removal.
---
Great Services At Affordable Prices
Our goodwill and reputation in the market are due to the fact that the price we quote is the price we will charge you upon completion of the move, no matter what difficulties might arise. There are no hidden costs involved and we maintain full transparency at all times.
The first process to avail of our services is to contact us and we give you a "free quote" option. We charge you only for the service we provide you. We believe that it is your right to decide the package or level of service you require.
We can guide you to choose the right and suitable service package, but can never advocate in favor of any excessive or unwanted expense. We have always strived to be the most affordable furniture removalists in Adelaide and have reached the verge of being so. Contact us now to avail the best furniture removal services in town.
Why Choose Our Adelaide Furniture Removalists Service?
Our qualified Interstate Furniture Removal in Adelaide understands how to complete removal assignments as swiftly as feasible from Adelaide to Melbourne and Melbourne to Adelaide too. We employ cutting-edge technology and a range of vehicles built to get the job done quickly. Here are some more reasons for choosing us:
Quality and cost-effective furniture moving services for residential and office moves.

Experience in reliable and comfortable furniture removals.

Removalists who are both experienced and efficient with immense training.

Every year, we do thousands of removals throughout Adelaide and its suburbs.

A large fleet of vehicles and removalists' equipment is available.

Removalist staff that is both professional and customer friendly.

Low-cost and total package removals materials are also offered by us.

Furthermore, we even offer temporary storage facilities.

Quotes that are completely free.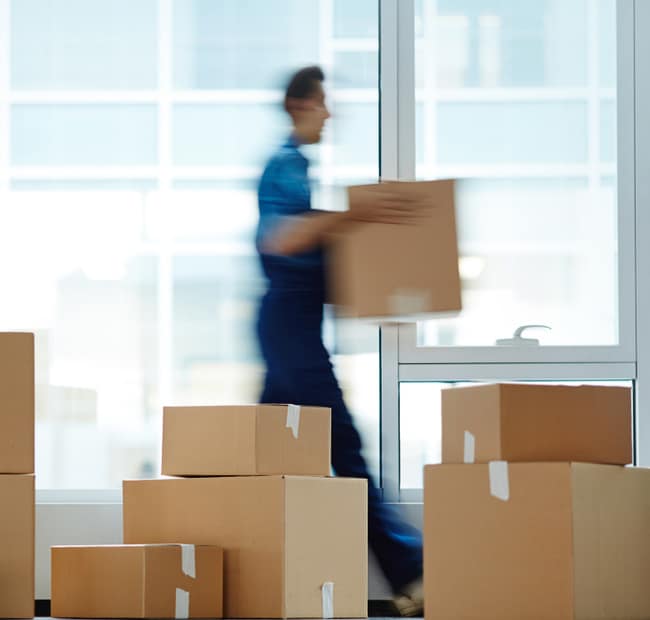 Relocate Your Furniture With Best Movers Adelaide Now!
Call us for Cheap furniture removals Adelaide team, we have been working for a long time and have serviced thousands of households. Our skilled movers in Adelaide have a competitive advantage over other firms. No matter if it is small removals we are always there to help you out.
Furniture Removalists Interstate Or Between Adelaide Suburbs, We've Got You Covered
We are famous in nearby areas of Adelaide. We can even face the hard office relocation Adelaide challenge. Hence It is good for you to have a trained removalists team. We offer service to every area and premise of Adelaide.
Words Of Our Clients – Best Movers Adelaide
Call us at
0450 606 563
Furniture Removalists Adelaide
Location: 18 Rushworth St, Blair Athol SA 5084, Australia