Pool Table Removals Adelaide
Ensuring Safe and Secure Pool Table Removal In Adelaide
Shifting things is tiring and hectic work, it requires a lot of manpower, planning and precision. Talking of pool table, relocating it is a quite difficult job. Even enough of manpower cannot guarantee a safe and secure shifting. To do the pool table removal job one needs to follow technique and expertise in handling lifting tools and equipment.  At Best Movers Adelaide we are known for our home removal services, we have expertise in relocating the pool table. We have hired an expert and healthy pool table removals Adelaide workers, they do the job smoothly. One of the important factors for removers is the safety and security of belonging, we ensure both. Be it residence to residence shifting or residence to store shifting, we're experts in both services.
Best Movers Adelaide has the best team for providing pool table removal services all over Adelaide with skilled experts and advanced instruments. Relocating and moving pool table can be a problematic thing. And the problems become severe when you have to move on an urgent basis. During that time, people cannot decide what to take and what not to. But, if you hire our Pool Table Removalists Adelaide, we can assist you with the best solution. We will pack everything on behalf of you and send it over to your place by our delivery system. After that, if you need us to unpack the things, we will do that for you. In short, we aim to make your relocation effective, not stressful.
Happy and Satisfied Customers

Reviews
Would highly recommend Best Movers! SP was incredibly supportive of my needs for urgency and was prompt with his service and capacity to meet my needs in a short time frame! Customer service is outstanding and the removal was done in such a fast turnaround time with impeccable workmanship! If you need help moving Best Movers Adelaide is the business to use 100%. Wouldn't go anywhere else!
The removalists, Sam and Rana, we're great, very friendly, great communication and very efficient, especailly since there were stairs involved. Really happy in the way the handled my possessions. Would definitely use them again.
Sherri Hodgkiss
2023-11-30
Hi. Great company. My removalist let me down and Best Movers came to the rescue last minute. Sam and Manu were lovelly and managed to fit all my things in their truck. Impressive. Would highly recommend 🙂
Jon Cusack (Future)
2023-11-29
Very friendly guys. Very efficient. Thanks SP for sending these guys
Fantastic experience with Sam and Sehaj. Very helpful and got the job done efficiently. No complaints, very happy!!
Friendly service
Best movers I've ever used!! I'm so grateful for their impeccable service they have provided my family. Highly recommend this incredible team. Thank you Vikas, and the lovely gentleman who was in the team. You made our whole experience truly unbelievable. We can't thank you enough. Will use you for our next move.
We had a great experience with SP, and movers Sam and Manu. Helping us move from Melbourne to Adelaide. Fast, friendly, efficient and reliable. Will definitely recommend to friends if needed. Thank you.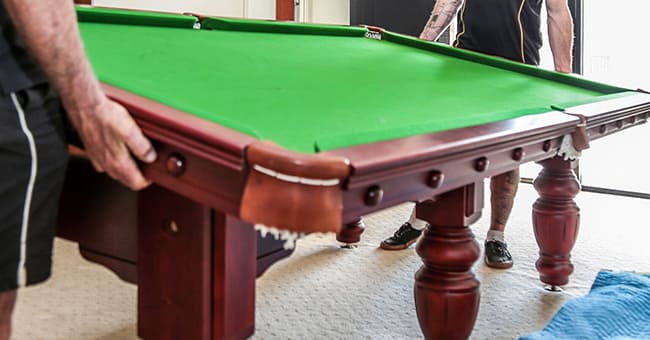 Professional Pool Table Removals Adelaide
Doesn't matter where you've kept the pool table, we move it from anywhere and relocate it as per your demand. We own trailer truck, pick up truck and large truck for all size pool table relocation. We use leather protection cover and Dolley to easily load and unload on the truck.
Although it may seem an easy job, it is a technical job that requires precision and undivided attention for completion. The work has to be done in a proper manner to minimize error and avoid damage. So it's best to look for support from an experienced movers Adelaide team.
Modus Operandi of Removalists Adelaide.
Over the years, we have gained expertise and proficiency in shifting pool table without causing a hassle to the clients. We have developed a precise method to move the table smoothly without any error. The entire team operates in tandem with each other to complete the shifting cycle without compromising with the safety of your items. Here's a quick tour of the entire process of shifting:
We are just a call away to completely shift your heavy pool table without any hassle. Once you book the service, we take charge to securely shift your pool table.
We first do the inspection to collect information and plan the shifting process accordingly.
Then our team will visit the location with all the required tool to dismantle the pool table and start the shifting process. Using packing materials we cover the pool table. This ensures zero damage to the pool table while shifting.
All our team members then hold the pool table from each corner and load it on the truck. Our driver then takes it to the desired location where our team member unload the truck.
Our movers then assemble the pool table and safely place it again.
Once all the things are done, we look for client feedback so that we can make improvement.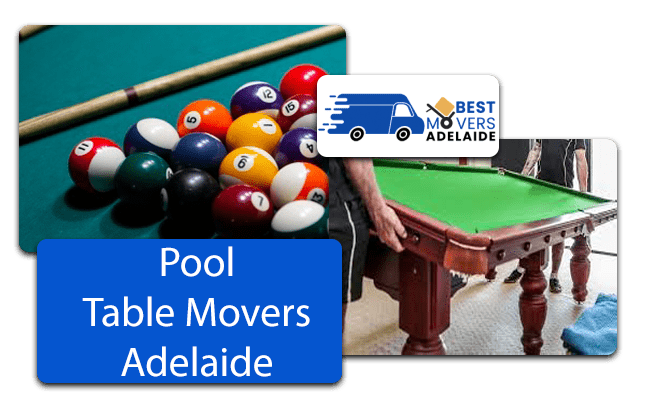 Why Choose Our Pool Table Movers Adelaide?
There are numerous pool table removals in Adelaide, the question "why choose us?" has not a straight forward answer. However, we have a promising answer, that whatever we do, we will do proficiently. We will use our best resources, tools and equipment so that we can guarantee our clients that we will relocate their item safely. We know the job doesn't require any special expertise, however, it does require professionalism and trust. We assure our clients that you can expect both from us.
You can leave your pool table removals Adelaide job to us. Besides relocating dismantling and assembling process, care and commitment are needed as well. A small error can cause huge damage to the pool table or the person involved in the job. Therefore, we do not take any risks anHere Are Some More Reasons Od do the job sincerely. This makes it even more necessary to hire only the professional table removals company who is well equipped to handle the job with optimal efficiency.
Here Are Some More Reasons Of Choosing Us.
Assured quality services.
Cheapest prices in the industry.
We have extended our service to even move your pool table a few weeks before you vacate the location and move to the new location.
We can also come to relocate the pool table on the same day of booking.
We offer special discount on holidays.
Additional 10% discounts for senior citizens.
You can book the service online on our website or you can call on our toll-free number.
Best Movers Adelaide Offers Affordable Pool Table Removal
Are you looking for pool table removals Adelaide? If you answered yes, then get familiar with our professional pool table moving service Adelaide that you expect. We at Best Movers offer a secure pool table moving service at a reasonable rate. As we do not believe in charging a lot of money from the clients. In addition, we have all the pool table transport Adelaide equipment to ensure a smooth and safe move. Moreover, we have a large area for pool table storage Adelaide services. Furthermore, our well-trained and experienced movers will also provide pool table delivery Adelaide facility to the customer. Thus, our pool table removal cost Adelaide is low as compared to other companies.
Furthermore, we also facilitate piano and pool table removal Adelaide service at a reasonable price. We have a number of experts for moving pool tables Adelaide with care and dedication. Hence, looking for the successful and cheap pool table removals Adelaide ends here. Make a reservation with us right away for effective pool table relocation services Adelaide. Stop searching for pool table movers near me Adelaide and call us! Therefore, you can even call us for billiard tables Adelaide service at your preferred time and we will respond to you as soon as possible.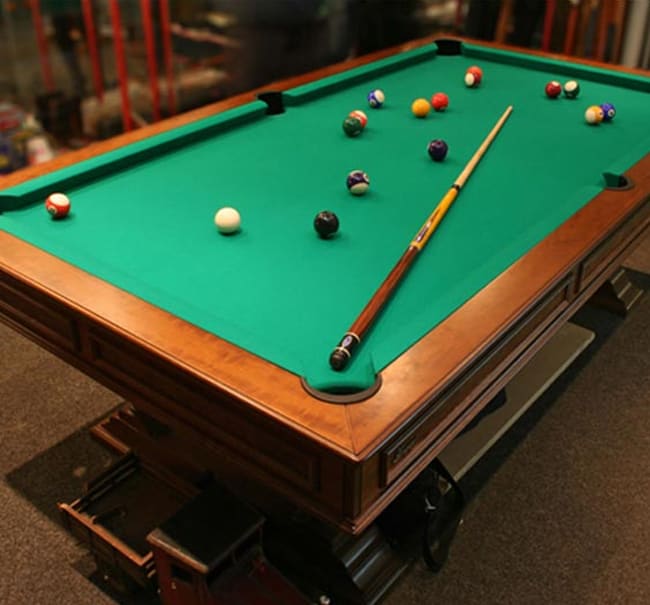 Is Your Pool Table In Need Of Removal In Adelaide?
As we all know, a pool table is heavy in weight. It is approximately 150 kg. Hence, a single person can not move the pool table alone, it takes a group of men. Furthermore, pool table equipment, like clothing, is costly and requires utmost care. In addition, moving a pool table Adelaide from one location to another requires a significant amount of manpower, proper planning and pool removalists Adelaide. Because any flaw in transferring a pool table might result in a larger repair expense or the need to replace the pool table entirely. So, taking assistance from a professional Billiard table removalists Adelaide & pool table removalist Adelaide is the best option to choose.
Therefore, we at Best Movers offer the best and safe pool table removal service Adelaide along with its nearby area. You can completely rely on us for safe transferring of the pool table Adelaide. We have helped countless people by transferring their pool tables movers Adelaide. Also, our cost to move a pool table Adelaide is low. Moreover, you can go through with all the positive feedback given by them. In addition, we are open 24*7 and 365 days all year. Thus, we have experienced snooker table removalists Adelaide experts who will never let you down. Hence, we are the best and most trusted pool table movers Adelaide. So don't waste any more time thinking about billiard table removals Adelaide service and call us at 0450 606 563 as fast as possible. And schedule your appointment today!
Words Of Our Clients – Best Movers Adelaide
Call us at
0450 606 563
Pool Table Removals Adelaide
Location: 18 Rushworth St, Blair Athol SA 5084, Australia