In this day and age, every common household is bound to have several delicate and fragile items like glassware, chinaware, collectibles, antiques, artwork, along with kitchen accessories and other electronic devices for professional removalists services. Now maybe you have received your appointment or even promotion letter because of which you are shifting to a new place. And you definitely want all these things to be present at your new home too.
But this presents a great dilemma. How are you supposed to pack all such fragile items safely while relocating for long-distance? Don't worry! Best Movers Adelaide is always here to help you any problem regarding packing and moving. In today's article, we have prepared a list of top five tips on how you should pack fragile items while moving. But first, you must understand what supplies you are going to need: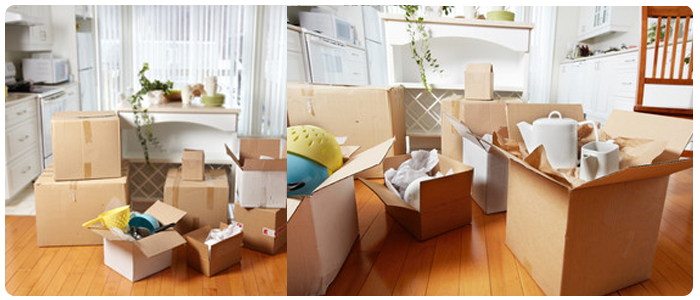 Packing Supplies for Fragile Items
When packing stuff while moving that are easily breakable, there should be no second thought about quality packing materials. Remember that your fragile belongings have to survive the entire moving process in a box. So your first step should be to make sure you have all the required packing supplies.
Bubble Wrap
This one surely needs no explanation. Bubble wraps do the all-round work of all protective wrapping for delicate and fragile items. And besides,, who doesn't love the added utility of popping them one by one.
Cardboard Boxes
Cardboard boxes are the best way to store delicate items safely throughout transporting. You can also use some old ones; it doesn't matter as long as they are dry, clean, and strong.
Packing Paper
You can find specialised soft packing paper for fragile items in any supermarket. They act as a great cushion for soft blows to cardboard boxes. Make sure to buy this in adequate quantity as this paper is quite useful for day-to-day storage purpose too.
Top 5 Tips for Packing Fragile Items
Start By Making an Inventory: –

If you have decided to do the packing by yourself, your primary responsibility is to make an inventory of all fragile items that require special handling. Relocating is a great time to discard unused and old items. So if there are any china dishes, broken vases, or spoiled paintings that you don't intend to use anytime if future, you should get rid of them. Once you have sorted out all inventoried all fragile items, make packing them first your priority.

Size of Boxes: –

Most people believe that the size of the boxes don't matter while packing. But they are wrong! Different size and quality of boxes are required for packing different types of items together. Big boxes to pack clothes in one place. And small ones for delicate and fragile items. These ensures not only that boxes containing valuable items are kept at the top while transporting, but also allows you to pack each of them separately. A good rule of thumb while buying such supplies is that no box should be larger than two feet or smaller than a shoe box.

Don't Overstuff Boxes: –

Keep in mind that you need to be generous with space for fragile items. You should not stuff too many things into the same box. Fill the extra spaces with padding for protection. There should also be adequate space left on top of the box to cover it with a thick layer of padding.
Don't worry about having more than enough boxes while buying them. Even if they go unused, you can use them to store extra stuff in the basement or attic safely.
No Need to Pack Pillows Separately
Pillows should never be packed separately while moving. This is because they can serve a better purpose of protecting fragile items. Some articles are too awkwardly and oddly shaped which makes packing them difficult. Nonetheless, they are irreplaceable and need to be stored and transported carefully.
Here's how you can use them – Put one pillow (folded in half in small boxes) on the bottom of a box and then place the delicate articles (with bubble wrap) on it. Now fill all empty spaces with newspapers and cover everything with one more pillow. Seal the box properly and label it as fragile so that professional removalists services know it should be handled with care.
Don't Underestimate the Importance of Newspapers
The heap of old newspaper that is sitting in some corner of your house can actually be quite useful for packing fragile items while moving. Newspapers can replace all packing paper and bubble wrap to a certain extent. But don't rely on them too much. They are most useful in wrapping kitchen items and electronic devices. Create a layer of padding on all fragile items to protect them from any bumps or vibrations while transporting. If you don't have a habit of storing newspapers for some time, do so when you make plans for relocation.
Best Movers Adelaide Professional Removalists Services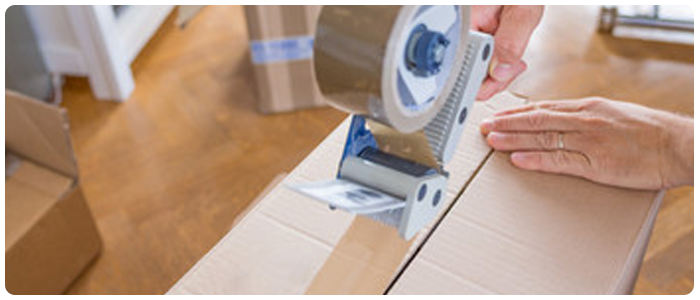 Best Movers Adelaide offers cheap and reliable professional removalists services in Adelaide. Call us today at 0871 113 381 to book an appointment and get a free quote for our services. In-home visit facility is available if you cannot estimate the volume of goods by yourself. You can also get in touch with our experts by filling out the small contact form on the right side of your screen. Our team will get back to you in no time at all.
Have a Look Here: – What Should You Look for in a Good Moving and Packing Service