Removalists Adelaide Southern Suburbs
Make Your Move with Expert Adelaide Southern Suburbs Removalists
Relocating your store, office, or house can be a difficult undertaking, but Best Movers Adelaide is here to help so you don't need to worry longer. Our Removalists Adelaide Southern Suburbs team specialise in providing exclusive removal services in Adelaide Southern Suburbs at affordable rates.
Because we know how difficult it can be to organise and move items, we have a team of skilled removalists with all the tools and supplies necessary to make sure the move is done quickly and safely. With a decade of experience, we can handle the removal and relocation of various items, including pianos, furniture, upholstery, pool tables, beds, and refrigerators. We can take care of your house, workplace, or storage. You can rely on us for all of your removal needs because we aim to make your move go as smoothly as possible.
Happy and Satisfied Customers

Reviews
Would highly recommend Best Movers! SP was incredibly supportive of my needs for urgency and was prompt with his service and capacity to meet my needs in a short time frame! Customer service is outstanding and the removal was done in such a fast turnaround time with impeccable workmanship! If you need help moving Best Movers Adelaide is the business to use 100%. Wouldn't go anywhere else!
The removalists, Sam and Rana, we're great, very friendly, great communication and very efficient, especailly since there were stairs involved. Really happy in the way the handled my possessions. Would definitely use them again.
Sherri Hodgkiss
2023-11-30
Hi. Great company. My removalist let me down and Best Movers came to the rescue last minute. Sam and Manu were lovelly and managed to fit all my things in their truck. Impressive. Would highly recommend 🙂
Jon Cusack (Future)
2023-11-29
Very friendly guys. Very efficient. Thanks SP for sending these guys
Fantastic experience with Sam and Sehaj. Very helpful and got the job done efficiently. No complaints, very happy!!
Friendly service
Best movers I've ever used!! I'm so grateful for their impeccable service they have provided my family. Highly recommend this incredible team. Thank you Vikas, and the lovely gentleman who was in the team. You made our whole experience truly unbelievable. We can't thank you enough. Will use you for our next move.
We had a great experience with SP, and movers Sam and Manu. Helping us move from Melbourne to Adelaide. Fast, friendly, efficient and reliable. Will definitely recommend to friends if needed. Thank you.
The Benefits of Hiring Professional Movers
Moving involves more than just packing and moving furniture. Coordination and planning are necessary. Here are some reasons to think about hiring movers:
Time Savings
Moving is an art form, and professionals are masters at it. They show up as a group and have the skills necessary to move their possessions quickly from one location to another. They can handle tight doorways and tricky corners like a breeze.
Low Stress
Relocating can be very stressful. It taxes your body and mind and requires you to make many judgements. Expert movers know how to make your move go more smoothly. From the first box to the final item in your new house, they take care of everything.
Packing Services
Together with packing supplies, many moving firms provide packing and unpacking services. You won't have to worry about packing and wrapping things because of this. You can now concentrate on looking for your next home!
Cost Effective
Professional movers tend to be less expensive when taking in the expense of tool and equipment rentals as well as your time and labour. They save you money by providing packaging materials and competitive packages.
Customizable Services
Every move is unique. Professional movers Adelaide offer customizable services to fit your timeline and needs. You can opt for whole or partial packing, as well as receive help with unpacking. They even provide specialised crating for breakable goods.
Experienced Movers
Professional removalists Adelaide teams are effective and have a lot of experience. They can handle any moving challenges because they have seen it all. Their knowledge guarantees an effortless and well-planned shift.
The Range of Expert Removal Services We Offer
Although moving might be a difficult undertaking, we are here to make it simple. To suit your demands, we provide a range of services, including:
Our goal is to make your move easy and stress-free. Contact us today to discuss your relocation needs and get your questions answered.
Our Entire Removal Procedure With Full Safety Guarantee
Relocating Small Items:
We start by carefully and precisely moving little items. Every item, no matter how small, is handled thoughtfully.
Assembling and Disassembling:
When necessary, our Removalists Adelaide Southern Suburbs team of experts can assemble and disassemble furniture and other goods. This ensures effective and safe transportation.
Expert Packing:
We pack your items securely using our experience. Our professional packing helps protect your items during the move.
Loading onto the Truck:
After packing and preparing everything, we carefully load your belongings onto the truck. We make sure they are properly secured and organised.
Unloading at Destination:
We efficiently manage the unloading process at your destination. Your items are placed where you want them, making your move hassle-free.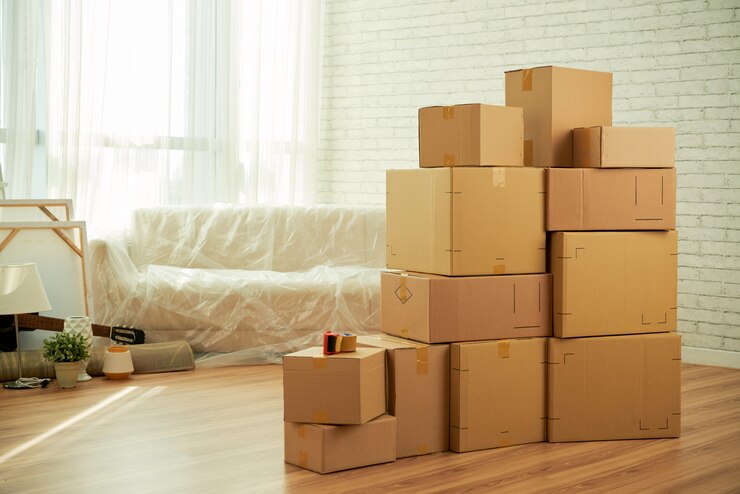 Your Reliable Local Movers in the Southern Suburbs of Adelaide
Moving inside the Adelaide Southern Suburbs requires specialised removalists who are familiar with the area. We're here for you. We provide the following services:
Emergency Removal: Sometimes unforeseen circumstances force you to act quickly. For help in an emergency, our Removalists Adelaide Southern Suburbs team provide prompt and reliable emergency removal services.
Local Moving: We guarantee a seamless and effective local transfer due to our experience in the Adelaide Southern Suburbs. We are familiar with the area, so moving will be easy for you.
Personalised Removal: We are aware that each move is separate. Our specialised removal services are made to meet your requirements, ensuring a relocation that is ideal for you.
For a hassle-free local moves in Adelaide's southern suburbs, trust us. Our goal as committed local removals Adelaide specialists is to ensure an effortless move for you.
Why Choose Us In Adelaide Southern Suburbs?
We take care of your move, making sure it's safe and happens on schedule.
Our first priority is the security of your things and our staff, and we always work safely.
We are part of a vast network, guaranteeing efficient local and interstate removalists.
We make your move affordable with our reasonable rates and competitive prices.
We put a lot of effort into making sure your relocation happens on time since we recognise the significance of time.
Get Instant Removalist Booking with Free Quotes
Contact us for a quick and hassle-free booking process. We provide free quotes and are ready to help you with your removal needs. Don't wait; call us today!
Words Of Our Clients – Best Movers Adelaide
Moving Interstate Or Between Adelaide Suburbs, We've Got You Covered
FAQ's
How long will my house removal take in Adelaide?
To get the estimated duration for your house removal in Adelaide, you can get in touch with Best Movers Adelaide! Our skilled team assesses factors like the size of your home, distance, and specific requirements to provide an accurate timeline. The estimated time for a normal house move is 6-7 hours in Adelaide.
Do I need to be present for the Piano removal?
At Best Movers Adelaide, we prioritize the safety of your possessions, including delicate items like pianos. While your presence isn't mandatory, we recommend coordinating to ensure a smooth and secure removal process.
How much do local movers charge per hour?
Best Movers Adelaide offers competitive hourly rates for local moves. Our pricing structure is transparent and tailored to suit your needs. Get in touch for a detailed quote based on your specific requirements. You can expect to pay between $55 and $200 per hour.
Do you provide interstate removalists service?
Yes, Best Movers Adelaide extends its expertise beyond local moves. Our professional team specializes in interstate removals, ensuring a hassle-free and secure relocation to your new destination.
How do I choose a good removalist?
Selecting the right removalist is crucial. Best Movers Adelaide stands out with its years of experience, licensed professionals, insurance coverage, positive customer reviews, and a commitment to a stress-free moving experience. You can check these qualities in a company to choose a good removalist.
What services does Best Movers Adelaide offer?
Best Movers Adelaide offers a range of services, including house removals, office relocations, piano moving, interstate removals, packing assistance, storage solutions, and more. We cater to all your moving needs in Adelaide and its suburbs.
How can I request a quote for my move with Best Movers Adelaide?
Requesting a quote is easy! Simply fill out the quick form with your moving details. We will promptly provide you with a tailored quote for your specific relocation needs. You can also call us on the given number to share details and get a free quote.