Experienced Interstate Furniture Removalists In Adelaide
If you're moving furniture from Adelaide to another state, you'll want to ensure that you have a strategy for transporting all of your chairs, sofas, and couches in a method that minimises time and worry. When making a cross-state move, Best Movers has interstate furniture removalists Adelaide services to simplify your work.
We are experienced movers in Adelaide and are here to help you with your next residential relocation. We can help you relocate quickly and easily from Adelaide. If you're moving to or from Adelaide, you should use us because we're the best removalist service in the area. As you can see, we have excellent feedback.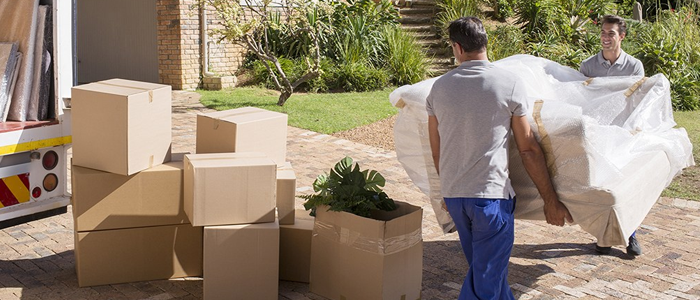 Why Should You Hire A Professional Furniture Removal Team?
You might be relocating out of Adelaide to Melbourne or a different state and thinking about professionals vs DIYs. Do it yourself with the support of some pals and see whether that works well for you. You may wonder if hiring an interstate removalist in Adelaide is worth the money.
When you hire professional movers, they'll do much more than transport your belongings from A to B. For high-end intrastate relocations, they provide packing and wrapping services, furniture assembly and disassembly, and the provision of packing materials like mattress wrap.
Moving across state lines on your own can take days, if not weeks if you have to take care of children, organise support, and keep working. Not to mention the wear and strain on your vehicle from an interstate relocation, the cost of petrol and trailer hire, and the risk of injury from heavy lifting and moving all add up to a significant concern.
Your relocation will be done on schedule because of the professional's expertise and specialised tools. It's a simple fix that will free you to concentrate on making your new property a cosy haven, meeting new people, and making the most of your exciting new surroundings.
Moving interstate from Adelaide can be done on your own, but there may be goods that require the assistance of a professional mover, even if you're willing to make many round trips. You won't be able to use a rented trailer to transport goods like a grand piano or other large, heavy, or expensive pieces of solid wood furniture that require disassembly. Even if you manage to get things on there, would you risk your precious possessions in heavily used areas?
Top-rated interstate moving companies know how to transport heavy furniture from one state to another without damaging them. They've been in the business for a long time, and everyone has undergone expert removalist training so that they can move items of any size and form.
Hold on a second; hiring professional Furniture and Interstate Piano Removalists like Adelaide's own Best Movers Adelaide eliminates the time-consuming chore of packing and wrapping and provides several other time-saving benefits.
How Much It Would Cost To Employ A Furniture Removalist In Adelaide To Transport My Belongings To A New State?
How much does it cost to hire movers to transport my belongings across state lines? According to our analysis, the answer is "not necessarily expensive." Hiring a professional is a cheap and efficient alternative to doing it yourself when all the hidden costs are included.
Furthermore, we are a helpful, customer-centric company. Therefore, we maintain transparent pricing with no extra charges. Our cost structure is built in a way that will be beneficial to our employees as well as our clients.
We charge $150 per cubic meter on average. The average job price is $1,250 and the average space per job is 8 cubic meters.
Costs for our Interstate Furniture Removalists services from Adelaide to the rest of Australia are calculated per-cubic-meter basis. Rather than wasting time calculating hourly rates, which might fluctuate based on factors like traffic and toll delays, it's better to pay for the time you use.
Get Free Quotes For Interstate Furniture Removalists Now
Moving across state lines is a major life change. As you begin a new chapter of your life, you'll have a lot on your plate, and you don't need the added pressure of relocating all of your furniture. If you need Interstate Furniture Removalists, go no further than the trustworthy crew at Best Movers Adelaide, and take some time off to unwind. We're not simply some men with a truck and a trolley; we're professionally trained movers that enjoy what we do.
Reach Us Now: We Are Near You