Best Movers Adelaide presents to you a team of most reliable and affordable removalists of all moving companies Adelaide. Are you planning to shift your home or office to a new location soon? Maybe you have decided to move your business to a new site. Or maybe you have finally found your dream home in the dream neighbourhood and are finally ready to move out of the rented apartment. Well, we understand how stressful moving can be. And that's why we are here to provide professional removalists services. Best Movers Adelaide offers both local and interstate removalists services in and around Adelaide.
The art of packing, loading, transporting, unloading, and unpacking large quantity of valuable items requires great skill and patience. The people who are skilled and experienced in this work are known as removalists. Best Movers Adelaide has a large team of well-trained removalists who can pack, wrap, load, transport, unload, and unpack all kinds of items. From heavy furniture and pianos to fragile antiques and collectibles, we can handle all your needs. Our professional removalists in Adelaide are trained and qualified to make quality service their number one priority. Furthermore, in order to guarantee absolute customer satisfaction for all our services, we make sure that our removalists have a cordial attitude.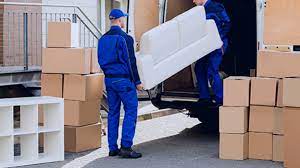 Get Value for Your Money
Best Movers Adelaide is a well-known and reputed business that offers you value for your hard-earned money with cheap and efficient professional removalists in Adelaide. Out of dozens of moving companies Adelaide, we are the number one choice for millions of people. With more than 20 years of rigorous experience and excellent service quality, most of our customers are people moving within or outside Adelaide who want value for their money. Our skills, experience, and expertise are highly sought after by clients all over Australia.
Our team of certified and verified removalists is trained to pack, transport, and unpack a myriad of items which include heavy, fragile, valuable, and clumsily shaped artefacts. As we are already an old and well-established business, we are capable of offering you quality services at reasonable prices. This makes sure that you get complete value for your money from our removalist services. Our team of professionals will plan every step of the move with you to ensure a hassle-free and stress-free experience.
Get in touch with us today to hire the best professional removalists services in Adelaide. Your satisfaction with services is our utmost priority.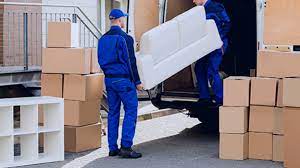 Reliable Packing and Moving Services
What motivates our team to achieve first-class service quality and ensure customer satisfaction is your trust and confidence in our team. Working with people you can rely on makes everything a lot easier and convenient. After all, no one can achieve the full potential of coordination if the trust and bond between company and its customers are not there.
Best Movers Adelaide is the best removalist company Adelaide and we have a team of highly skilled professionals that you can rely on for value and quality in service. All our removalists go through a strict background check before joining us. This ensures safety for both our customers and their belongings.
Affordable Professional Removalist Services
At Best Movers Adelaide, we offer the best removalist services in Adelaide at most cheap and affordable prices. Whether you want to relocate your home or your office, we will provide a competitive quote for all your needs.
Contact Us
At Best Movers Adelaide, we strive to be your first choice out of all moving companies Adelaide. Our team of trained and certified removalists includes some of the most skilled professionals in the industry. Our removalists services are available 24 hours a day, 365 days a year to provide you with the convenience of time. You can request an in-home visit by our team if you are unable to estimate the volume of inventory by yourself.
Call us today to schedule an appointment and get a free quote for our services. You can also get in touch with our experts by filling out the small contact form on the right side of your screen. Our team will get back to you in no time at all.