Seaford Removalists For Anyday, Anytime Removal & Moving Service
To Best Movers Adelaide, it doesn't matter when you want to relocate, and which place you want to move to within Adelaide, all we want is your requirements for the task to be completed. In fact, our removalists Seaford team provides different removal services in the form of local and interstate moves, for both residential and commercial promises. Moreover, our moving experts make sure to securely pack and transport your possessions, preventing any damage to them throughout their move.
Also, our removalists are well-trained and well-experienced, thus minimising the interruptions to your other daily tasks or duties. This is one of the reasons why we became a most proffered "moving company" in Seaford and to its surrounding regions. We also offer free packing service as this is included in the removal and moving process of our job. So, whenever you avail of a service from us by calling 0450 606 563, you are in for a number of such benefits. Therefore, look for no more removal companies for such best deals and book us today!
Happy and Satisfied Customers

Reviews
Would highly recommend Best Movers! SP was incredibly supportive of my needs for urgency and was prompt with his service and capacity to meet my needs in a short time frame! Customer service is outstanding and the removal was done in such a fast turnaround time with impeccable workmanship! If you need help moving Best Movers Adelaide is the business to use 100%. Wouldn't go anywhere else!
The removalists, Sam and Rana, we're great, very friendly, great communication and very efficient, especailly since there were stairs involved. Really happy in the way the handled my possessions. Would definitely use them again.
Sherri Hodgkiss
2023-11-30
Hi. Great company. My removalist let me down and Best Movers came to the rescue last minute. Sam and Manu were lovelly and managed to fit all my things in their truck. Impressive. Would highly recommend 🙂
Jon Cusack (Future)
2023-11-29
Very friendly guys. Very efficient. Thanks SP for sending these guys
Fantastic experience with Sam and Sehaj. Very helpful and got the job done efficiently. No complaints, very happy!!
Friendly service
Best movers I've ever used!! I'm so grateful for their impeccable service they have provided my family. Highly recommend this incredible team. Thank you Vikas, and the lovely gentleman who was in the team. You made our whole experience truly unbelievable. We can't thank you enough. Will use you for our next move.
We had a great experience with SP, and movers Sam and Manu. Helping us move from Melbourne to Adelaide. Fast, friendly, efficient and reliable. Will definitely recommend to friends if needed. Thank you.
Look To Know The Role Of Removalists In Removals And Movings
Specialised Tools
Professional use certain specialised tools like ramps, dollies, straps, trolleys, etc, and ensures safe loading and unloading of your items.
Insurance Coverage
In order to provide additional protection to your belongings throughout the removal and moving process, experts do offer insurance coverage.
Reduces Stress
Once experts come into the picture for removals and move jobs, you are burden-free from handling everything on your own which in turn reduces your stress.
Efficient Packing
Removalists Adelaide are specially trained to assist their clients in packing their belongings efficiently, giving a smooth packing experience to clients.
Inventory Management
To ensure the safety of your possessions throughout the transportation, moving experts also provide inventory services and document them.
Peace Of Mind
As professional removalists handle all the hassle of breakable items, antique belongings and electrical appliances, you gain peace of mind.
Your One-Point Reach For Removal Services In Seaford
Have you ever wondered if there is a moving company in Seaford that offers a variety of removal services and not just furniture removals? We are that company. Ranging from providing residential removals to commercial removals, we remove to move all your possessions safely by providing the following cheap removalists:
A Secure And Protective Process In Waiting For Your Removals
Initial Survey: We start with the initial survey where our professional removalists assess the nature and volume of your belongings that need to be relocated or moved.
Quotation & Booking Confirmation: Depending on the findings from the initial survey, we tailor a detailed quotation that shows the removalist cost you need to pay at the end. So, once you are clear about everything from our side you can agree on these terms and confirm booking with us.
Preparation: The next step is to prepare a comprehensive plan that includes time of completion, distance to be covered and other details.
Packing: On the date you want us to do local removals or interested move, we reach your place to pack your belongings by following eco-friendly practices.
Inventory Management: Then we create an inventory list that outlines as a checklist during the loading of your belongings transportation and their unloading steps.
Loading: As soon as packing is done, we move forward by labelling your belongings before loading them into an appropriate truck that handles your small, medium or large-scale load.
Transit: We transport all your belongings safely to the destination while giving a real-time tracking option to the client.
Unloading: Quickly after reaching the destination, we unload your belongings and recheck them with the checklist made during inventory management.
Unpacking & Reassembling: An additional offer from our side is to unpack and reassemble your belongings in the places you desire.
Post-Move Cleaning: The last step is to do a post-move cleanup in order to address debris found on the floors after reassembling your belongings.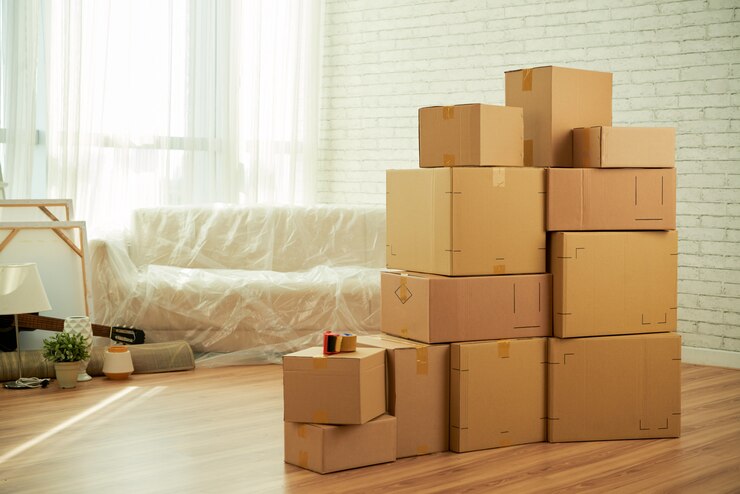 Avail Of Local Moves Throughout Seaford And Its Nearby
There are many aspects that contribute to providing quality customer removalist service, keeping client requirements and preferences in mind. Here are a few of such aspects which you can take a closer look at.
Professionalism: When it comes to our professionalism, we adhere to standards and punctuality and maintain clarity and completeness regarding contracts and other documentation works.
Customisation: In order to meet the unique needs of Seaford clients, we customise removal work by offering specialised packing for fragile items, providing, storage facilities, etc.
Skills: A wide range of skills our removalists Seaford team include physical strength to lift heavy objects, picking skills, organisation, problem-solving skills and more.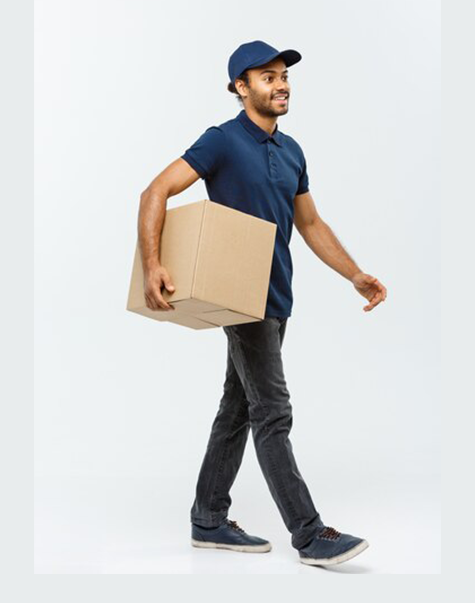 Why Do A Seaford Resident Need To Choose Us For Removal Service?
Regional Removalists: Depending on variable regions of Seaford books ys for furniture removal services, we dispatch our experts. All such moving experts we dispatch are regional experts, reaching your place on time and starting the moving process.
Multiple Services: Sometimes, you might require transportation service alone, excluding packing and loading and other times, all of them at once. Therefore, Movers Adelaide provide an option of offering multiple services at once if you want to avail of them altogether.
Affordable Removals: We made it an unspoken rule to provide affordable removals for every region in and near Seaford. In fact, you can even expect cheap removalists from our side, engaging clients to consider all their opinions.
Storage Facilities: We customise storage facilities if that is what our client requires to ensure the safety of his or her belongings. Moreover, we charge no extra penny for this storage facility.
Accredited Firm: As a well-recognised firm in the removalists industry, we are directly linked to the Australian Furniture Removers Association (AFRA). So, you can rest assured to get assistance from one of the accredited removal companies.
Call Us Today And Grab The Best Service For The Quickest Move
We are cheerful but professional removalists who oblige all your requirements with removal and move to get the job done efficiently. In spite of your dilemma with how to tackle this challenging task in a single day, we can complete it on the same day of bookings if you state all the necessary details. This, in turn, ensures you get the best opportunity for the quickest assistance from our moving company in Seaford. Therefore, Contact us now!
Words Of Our Clients – Best Movers Adelaide
Moving Interstate Or Between Adelaide Suburbs, We've Got You Covered
FAQ's
How long will my house removal take in Adelaide?
To get the estimated duration for your house removal in Adelaide, you can get in touch with Best Movers Adelaide! Our skilled team assesses factors like the size of your home, distance, and specific requirements to provide an accurate timeline. The estimated time for a normal house move is 6-7 hours in Adelaide.
Do I need to be present for the Piano removal?
At Best Movers Adelaide, we prioritize the safety of your possessions, including delicate items like pianos. While your presence isn't mandatory, we recommend coordinating to ensure a smooth and secure removal process.
How much do local movers charge per hour?
Best Movers Adelaide offers competitive hourly rates for local moves. Our pricing structure is transparent and tailored to suit your needs. Get in touch for a detailed quote based on your specific requirements. You can expect to pay between $55 and $200 per hour.
Do you provide interstate removalists service?
Yes, Best Movers Adelaide extends its expertise beyond local moves. Our professional team specializes in interstate removals, ensuring a hassle-free and secure relocation to your new destination.
How do I choose a good removalist?
Selecting the right removalist is crucial. Best Movers Adelaide stands out with its years of experience, licensed professionals, insurance coverage, positive customer reviews, and a commitment to a stress-free moving experience. You can check these qualities in a company to choose a good removalist.
What services does Best Movers Adelaide offer?
Best Movers Adelaide offers a range of services, including house removals, office relocations, piano moving, interstate removals, packing assistance, storage solutions, and more. We cater to all your moving needs in Adelaide and its suburbs.
How can I request a quote for my move with Best Movers Adelaide?
Requesting a quote is easy! Simply fill out the quick form with your moving details. We will promptly provide you with a tailored quote for your specific relocation needs. You can also call us on the given number to share details and get a free quote.